SA banks attract global player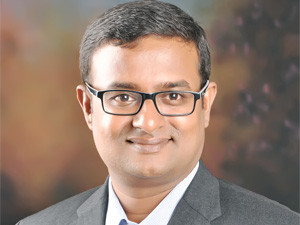 iCreate Software, a global Bangalore-based banking analytics company, is tackling the developing world - and SA is one of its key markets.
iCreate, which develops banking-specific enterprise software products (particularly business intelligence and analytics solutions), is taking the road less travelled in the banking sector with its go-to-market being the developing and relatively less-competitive pools of Africa, the Middle East and Asia-Pacific.
SA, says CEO Vivek Subramanyam, was one of iCreate's early successes when the company first began operations. Founded in 2006 as a banking services provider, iCreate launched its first product suite, Banking Intellisense, three years later. The product, which is the heart of the firm's offerings today, enables the organisation of unstructured data, garnered through various transactions, into comprehensive reports.
"Our 'Banking Intellisense' hypothesis required validation by the banking fraternity in a fairly advanced market that understood our value proposition. [In SA], we were able to demonstrate our key differentiators," says Subramanyam.
He says experience has shown the firm that SA's banking community has been an early adopter of advanced technologies. "It has always been ahead of the transition curve, be it adopting global banking best practices or the latest in financial technology."
Subramanyam notes that SA has seen "significant investment" in technologies around data warehousing/data management and structured/compliant reporting. "Being a solutions company established by bankers, we were able to connect strategic business problems with the technology options and offer a niche differentiation that was welcomed by banks in this region."
Local challenges
Like any other sector in any other emerging market, however, SA is not without its share of challenges. Subramanyam says, by virtue of data having accumulated over time, data quality and siloed information pose strong challenges for bank analytics in SA.
"There are challenges in the governance, risk and compliance domain as well, like evolving central bank regulatory changes, new policy mandates, etc - all of which we are adequately equipped to address."
He says the "mobile explosion" - globally and in SA - also plays a crucial role for time-sensitive and accurate decisions in banks. However, instead of presenting itself as a burden, Subramanyam says mobile technologies have strengthened iCreate's solution offerings.
iCreate's flagship banking BI/analytics product, Biz$core, is available on tablets and smartphones, "to decision-enable C-level bankers on the go".
Subramanyam says iCreate is also working on developing voice-activated BI products.
SA strategy
iCreate's approach regarding the South African market, says Subramanyam, has always been - and will continue to be - to help banks first address their immediate information management challenges, before demonstrating a larger decision-enablement solution suite.
"Regards strategy, if one were to borrow an analogy from the world of medicine, we are akin to a specialist doctor. We understand the complete spectrum of a bank's core business issues, for example, customer acquisition and retention strategies, single view of the customer, net revenue from customers, customers' lifetime value, customer proliferation and propensity to buy."
He says with SA being a fast-growing market, banks need to quickly address these strategic problems. "We bridge the gap between understanding the business problems and utilising technology in execution of a solution strategy."
iCreate's methodology involves identifying the business problem, working closely with business groups to formulate a strategic solution, and finally tackling execution by leveraging relevant technologies.
African aim
For the rest of the emerging African market, Subramanyam says iCreate customises its strategy and solution approach according to the maturity of the bank.
"This is because the needs for data for enabling decision-making change with the priorities and focus areas. Also, there are several mid-sized financial institutions in the rest of Africa that want to monetise the growing retail banking opportunities. However, there are still many banks that are yet to discover how they can aggregate disparate data across multiple systems and generate actionable insights from it."
He says it is an "exciting time" for the Indian-born company to partner with African banks embarking on decision-enablement journeys. "Our pan-Africa focus is quite strong and we have established presence in East, West, North and southern Africa to partner with banks in the Africa region."
iCreate currently has South African retail bank Capitec on board. The relatively new banking outfit was the first in SA to employ iCreate's BI solutions, says Subramanyam. "We also work closely with another banking customer, the South African Bank of Athens."
iCreate has a total staff complement of about 300 people, with offices in India (headquarters), Kuwait, the UK, Philippines, Vietnam and SA. Based in Johannesburg's business hub of Sandton, the local iCreate team consists of about 20 people, plus support staff.