Are your managers wasting time on repetitive, manual tasks?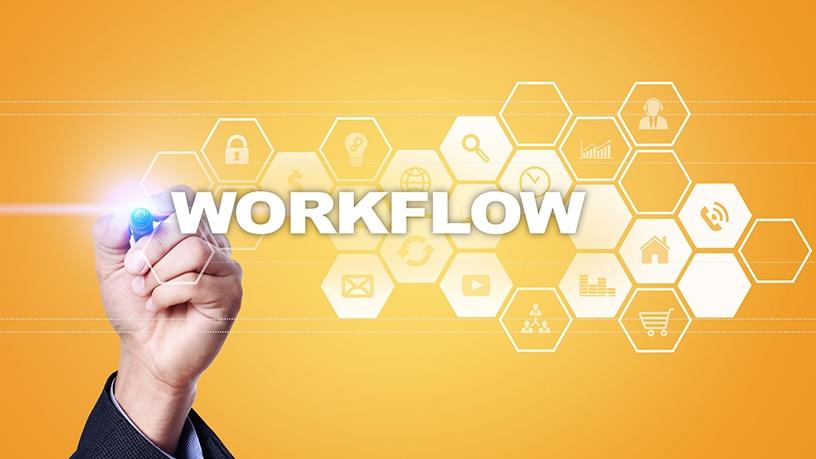 While businesses are increasingly turning to workflow automation to streamline routine workflow processes, more than half of all managers (55%) spend one full workday or more every week on repetitive, administrative tasks, according to The State of Workflow Automation in 2018 survey.
The survey was conducted online by Formstack, a US-based online forms SaaS company, involved nearly 300 managers, directors, VPs and C-level executives from small to enterprise-size businesses across a variety of industries.
It revealed that most (62%) businesses already use workflow automation tools. In fact, 44% of respondents stated that their business had made a significant investment in workflow automation tools in the past 12-24 months.
Unproductive tasks
Nevertheless, over 40% said they spent at least one hour per day on unstructured, manual data entry such as e-mail and spreadsheet updates; one third spent two to three hours per day; and 25% spent four or more hours every day doing what is essentially unproductive, or repetitive, day-to-day tasks that take time away from managers' abilities to focus on strategic initiatives that form part of their core job function.
This is often due to inefficient business processes and workflows that are difficult to track and measure.
"Workflow automation is designed to streamline manual processes and bring structure to otherwise time-consuming, unstructured activities involving matters that can be as diverse as employee reviews, project approvals, reimbursement requests, budget approvals, or any other of the hundreds of activities that take place day in and day out," said Formstack CEO Chris Byers.
"Automating manual, time-consuming work frees up employees to do what they were employed to do, not fill out paperwork."
Too much of a good thing
A major problem identified in the survey, is that investment in workflow automation can literally result in too much of a good thing, with managers having to wrestle with an overabundance of apps, tools, processes and systems that simply compound their problems.
Without a standardised platform that streamlines processes, employees are forced to continuously shift between disparate dashboards, logins, and other sources of information. The result is less productivity, more disengagement, and a constant struggle to streamline the many administrative tasks they're still handling manually.
Over 60% of respondents identified three or more major inefficiencies in business processes that could be automated, with 54% citing poor communication or repetitive errors as their organisation's most glaring issue. Delays in project deployment also featured high list of stumbling blocks to creating effective workflows.
Surprisingly, when it came to the adoption of workflow automation tools, the biggest obstacles were not cost or lack of buy-in from leadership, but rather ease of use and deciding which tool was best for the company.
Three steps to effective workflow automation
Based on the survey findings, Formstack recommended the following three steps to successfully achieving effective workflow automation:
Conduct a time management audit - how much time is currently going to manual tasks that could be automated?
Identify workflows in need of attention - identify any workflows employees avoid because they're too cumbersome or require too many steps.
Choose a tool that's easy to use - that can be set up and tweaked to automate workflows quickly and easily.