Netstar adopts Sigfox IOT technology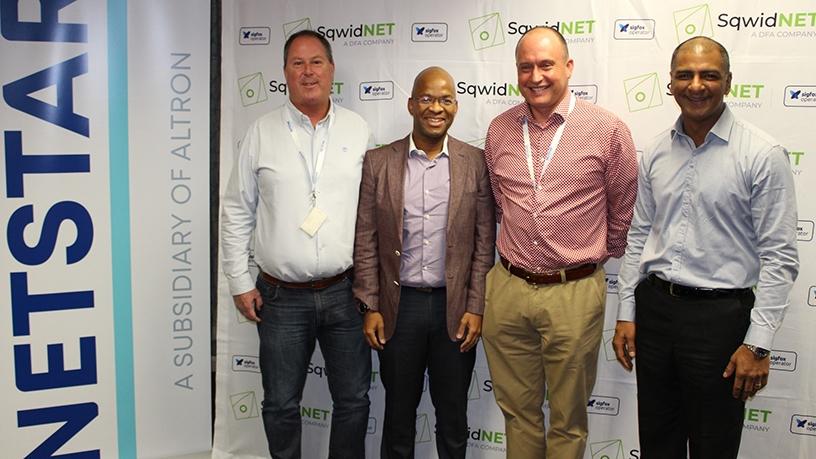 Stolen vehicle tracking and recovery solutions firm, Netstar, has a signed a partnership agreement with SqwidNet, a local network provider, which will see Netstar incorporate Sigfox technology into its existing solutions.
Sigfox is a low-power WAN technology that enables sensors to transmit data that assists customers in their Internet of things (IOT) strategies. SqwidNet is the only Sigfox operator in South Africa.
According to SqwidNet, the technology has a dedicated global network that allows Sigfox-enabled sensors to connect and send signals to each other across borders. As a sole operator, it will be able to connect millions of devices or sensors in any of the 45 countries Sigfox operates in, covering 803 million people with a footprint that exceeds 3.8 million square kilometres.
Pierre Bruwer, Netstar's group managing director, says the technology will take the solutions to new levels of innovation.
"In order to evolve our IOT solutions, we realised we needed to enhance connectivity within our suite of solutions. With over 600 000 vehicles already in our cover, we have made sure the devices are Sigfox-ready, meaning all assets tracked by Netstar will be visible, with message delivery under a service level agreement, locally and in the other countries Sigfox operates in. This results in significant operational efficiencies for Netstar."
In a move that is seen as a boost for IOT uptake in the country, Bruwer says the partnership will enable it to enter new markets, as well as develop new solutions for existing customers.
"Our product range will see new cost-effective telematics devices introduced using this technology. A Sigfox communication module will also enhance the existing radio frequency network to offer more IOT opportunities."
Shaun Brashaw, chief technology officer of Netstar, confirms the first dual device has already been developed with Sigfox connectivity, with plans to roll out more solutions using this technology, to capitalise on the value and benefits.
IOT deployment
Since its launch in late 2016, SqwidNet has partnered with more than 48 ICT companies that are at various stages of deploying IOT solutions across a number of industry verticals, including retail, agriculture, public safety and logistics.
Chetan Goshalia, chief sales and marketing officer of SqwidNet, adds the company is spearheading IOT adoption in the region.
"We are talking to partners with different skills and capabilities, such as groups made up of original equipment manufacturers (OEMs) who would use the technology to improve on their services to their customers, or to enter new markets. We are also talking to system integrator partners who have existing customers across various sectors, as well as smaller, more focused partners who have a play in IOT in a particular sector."
He adds that the company is gathering fresh ideas and the resources required to bring those ideas to life, through its IOTEP (IOT to the Power of E) and SA IOT University Challenge.
"We are currently in the process of canvassing candidates for our next intake of IOTEP. It will be a 12-month programme where we not only work with entrepreneurs to equip them with the technical know-how to bring their ideas to life, but also to develop their business and marketing skills to take their concepts to market."