Why ERP projects fail faster than ever under lockdown
The speed at which companies found they must transform saw many take the first opportunity to upgrade to a cloud ERP solution.
Many companies are running to the cloud now amid the urgent need to digitalise operations but it's magnifying some of the biggest challenges that cause enterprise resource planning (ERP) projects to fail.
The rapid speed at which companies found they must transform to survive lockdown conditions, let alone meet quickly evolving customer requirements, strained people to cope with unfamiliar situations.
It's a difficult time for many organisations. They have to transform if they want to keep the lights on, let alone thrive, but rushing the task and neglecting some of the most crucial elements is causing more projects to fail quicker than ever.
One of the first challenges is that many people believed their legacy systems are unable to cope with running their businesses online. They consequently took the first opportunity to upgrade to a cloud solution. Yet, many quickly discovered not all cloud ERP is made the same and not all are necessarily a good fit for their business.
These businesspeople, many of them at organisations in the medium to large category, businesses of around R1.5 billion annual revenues, are frightened that profits will fall and they'll run at a loss until they eventually fail. It's hardly surprising. We hear horror stories of how the economy is in trouble, with smaller businesses bearing the brunt of the impact.
Business leaders in the medium to large category aren't typically deterred by a challenge. Many are entrepreneurs; they have the spirit of innovation, leadership and action. However, due to the conditions that engulf us now, when they do act it can be in haste.
The first and worst assumption is that the cloud solution will automatically be better than the legacy system and will solve business challenges.
I've repeatedly seen that they interview several vendors, as many as 10, select three to pitch for the ERP transformation project, then select the one they feel is the best fit.
But there are a number of problems with that approach.
They're afraid so they don't take the time to check the solution meets their business requirements because they assume too much.
The first and worst assumption is that the cloud solution will automatically be better than the legacy system they currently run and that it will solve their business challenges. It's an easy trap to fall into when we read and hear about the features and benefits of these solutions in the marketing collateral from the radio to print, digital and social media channels.
It highlights the essential need to begin any of these projects by figuring out and understanding what the business need is that drives the transformation project. Then check any solution matches requirements and ascertain what percentage fit it is. Anything less than 80% is going to cause severe challenges farther along the road.
Another common assumption is that customers are dealing with professionals who listen, who hear requirements to ensure solutions fit. That's not always the case. Customers are often dealing with salespeople who have quotas, targets and fears of their own. In some cases salespeople genuinely believe the proposed solution fits the bill but they don't have the technical knowledge to know it may not.
Another challenge is that these are often grudge purchases, much like insurance. The business owner or lead executive is only doing it because they think they have to, so they don't put their weight behind it. They appoint a systems integrator and discharge responsibility for success or failure without rallying the internal team behind the project.
Systems integrators must have clients sign off crucial elements of the project. That's easy to obtain for minor elements signed off by lower level workers closer to the coalface but, the higher up the chain you move and the farther away from the coalface you get, the more difficult it is to get time with a senior person who isn't convinced of the project's importance.
Yet, even then, time alone is not the clincher. Their reluctance often hinges on a lack of conviction that their career and job are secure if they do sign off important aspects of a project unsupported by the more senior executives. Motivation is scarce and the systems integrator is often saddled with handling the details. With penalty clauses for late delivery, systems integrators are often forced to make do, making educated guesses just to shift the project along to the next goalpost.
It's little wonder that I more frequently encounter the outcomes of failed projects, companies desperately seeking alternative solutions to failed projects and suppliers enduring arbitration.
It's wasted effort and resource. We hear it repeatedly, that time and money are better invested upfront to better secure the outcome, yet we repeatedly encounter the opposite. It's because people are afraid, hurried, pressured, lack requisite knowledge, and they are unsupported. Those are the real challenges to ensuring successful ERP-based digital transformation projects today.
* In my next column, I'll get into how the systems integrator's (SI's) experience and competencies impact the success or failure of ERP and digital transformation projects. I'll also share some options when it comes to sourcing the right SI and how to leverage the expertise of SIs to your advantage.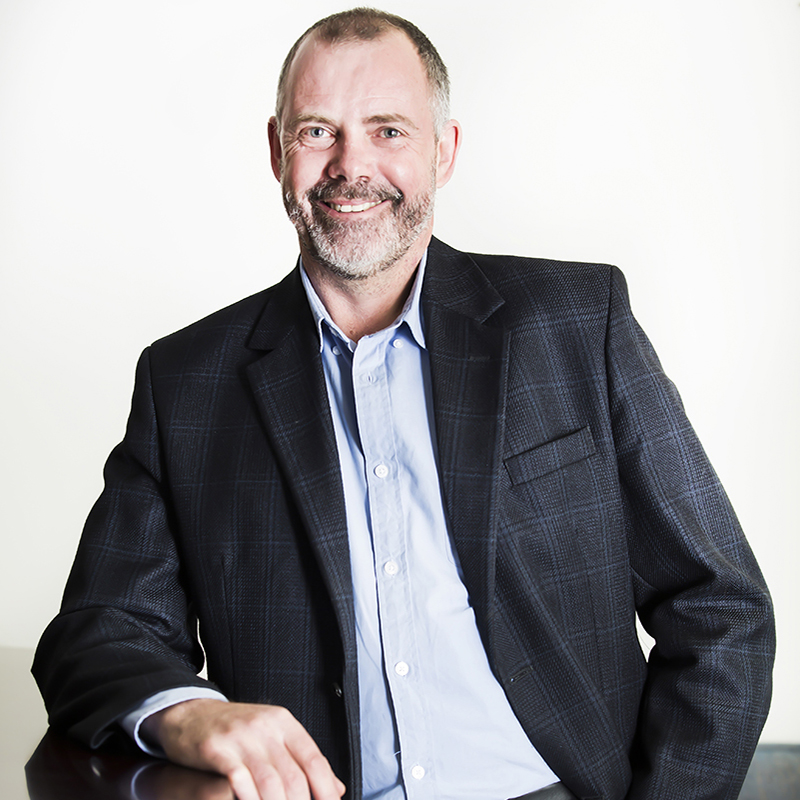 Founder and CEO of About IT


Gerrit Olivier is founder and CEO of About IT and 30-year industry veteran. He is a qualified chartered accountant who was a co-founding member of CS Holdings, later sold to Bytes Technology Group, and is a former partner at Coopers & Lybrand, which is PricewaterhouseCoopers today.

He has a rich history in financials and ERP, has developed his own project methodology, developed a cash receipts system for Pastel, has worked with the Nelson Mandela Children's Fund, and a number of blue-chip brand names in South Africa.

Olivier passionately pursues the evolution of IT as businesses embrace new methods of working, new ways to engage customers, and the benefits of data analytics in the era of digitalisation and cloud.

He is chief architect of About IT's strategy for evolving the cloud ERP value chain in lockstep with these emerging trends. His strategy hinges on developing About IT's infrastructure-as-a-service and data analytics products, services and professional consulting to empower medium to large business owners and managers.

Olivier ardently pursues accessorising cloud technologies for medium to large operations so they can gain operational efficiencies and financial benefits for added value.