VMware CTO discusses Blockchain, Project Dimension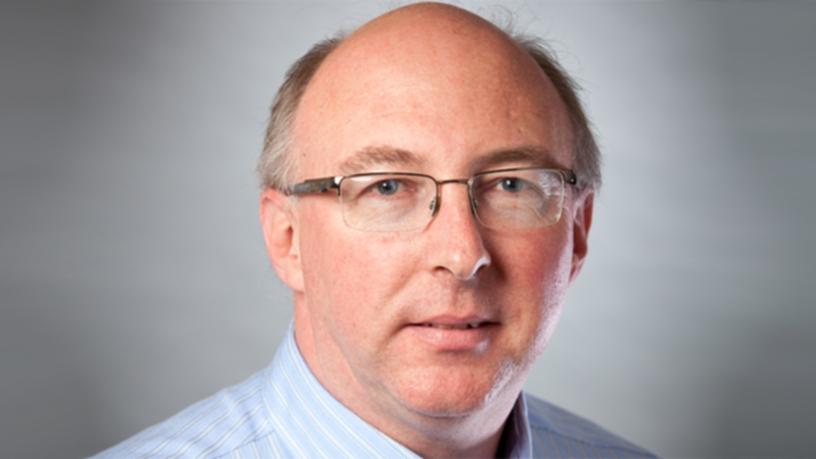 Partnerships are key to shaping the future of cloud, mobile, networking and security - as well as innovating in emerging areas like containers, IOT, edge computing, artificial intelligence and machine learning.
At VMworld, on in Barcelona this week, VMware CTO Ray O'Farrell discussed several technology innovations and chatted to the audience about how to build and navigate the digital infrastructure that powers digital businesses today.
According to him, innovation is rampant across Europe, the Middle East and Africa and is paving the way to shape the future in core areas such as 5G, IOT, smart cities, data privacy and more.
Blockchain: How it fits into IT strategy
According to O'Farrell, while blockchain is gaining popularity, businesses are still working to find resources to deploy and manage blockchain and discover how blockchain fits into the overall IT strategy.
VMware Blockchain, currently in beta, is a service that will provide permissioned blockchain for enterprise consortiums that is intrinsically more secure than public blockchains.
It will be integrated into existing VMware tools to help protect the network and compute functions that are the foundation of a true enterprise blockchain.
"VMware Blockchain will serve as a foundation for decentralised trust while bringing enterprise-grade scalability, reliability, security and manageability," said O'Farrell.
VMware is partnering with Dell Technologies, Deloitte and WWT to develop and support this initiative, and IBM Cloud for VMware Solutions will support VMware Blockchain.
O'Farrell says VMware Blockchain is being created to solve challenges in three key areas.
The first is 'true decentralised trust', with the ability to deploy nodes across multiple different cloud environments including on-premises managed nodes.
Secondly, it is aimed at robust day-2 operations, referring to operational features that are used later in the lifecycle of the managed object.
Finally, it will bring developer-friendly offerings, including tooling for smart contract CI/CD, rich developer guides, API documentation and sample code and an open source foundation.
Project Dimension: Beyond the cloud
Announced earlier this year at VMworld US 2018, Project Dimension aims to enable customers to consume infrastructure that resides physically in data centres, branch or edge sites, and with a cloud-managed, as-a-service approach.
O'Farrell says by taking the simplicity, agility and velocity of cloud-managed infrastructure as a service and physically bringing it down to where infrastructure is needed, Project Dimension will have the ability to power a plethora of data centre, edge and hybrid cloud use cases.
Moreover, it will extend the VMware Cloud to deliver a software-defined data-center (SDDC) in a hyper-converged appliance as-a-service, leveraging a hybrid architecture of cloud components and the full VMware SDDC stack running locally.