Innovation Bridge set to fast-track SA innovation
SA science and technology innovation brains trust to meet commercialisation partners in Johannesburg.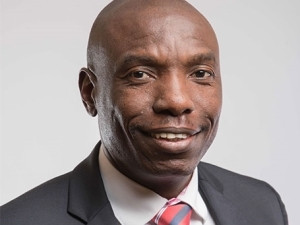 Academics, innovators and government agencies will gather at Gallagher Estate on 15 September for the Innovation Bridge Technology Showcase and Matchmaking event.
The Innovation Bridge, first initiated by the Department of Science and Technology (DST) in 2015, provides a valuable opportunity for national and international technology-based companies, technology entrepreneurs, investors, financiers and other technology commercialisation partners to access the latest and best technology offerings from South Africa's universities, science councils, companies supported by the Technology Innovation Agency (TIA) and other government and private sector commercialisation support organisations.
By providing a platform for innovators and business to engage, the Innovation Bridge aims to support the commercialisation of South African innovations. In addition to an innovation showcase and matchmaking opportunities, Innovation Bridge will also feature plenary discussions focused on innovation and socio-economic development in South Africa.
The DST, seeking to positively influence the direction and pace of industrialisation through research and development (R&D), innovation and technology commercialisation, says the Innovation Bridge is an important component of the National System of Innovation.
"It is hoped that by showcasing South Africa's technology capabilities in this manner, more and broader partnerships will be catalysed, both nationally and internationally," says DST Deputy Director General, Mmboneni Muofhe.
Innovation Bridge 2017, to be staged at Gallagher Convention Centre on 15 September 2017, is presented by the DST, together with TIA and the National Intellectual Property Management Office (NIPMO).
For more information, please go to http://www.innovationbridge.org.za.