Google to stop scanning e-mails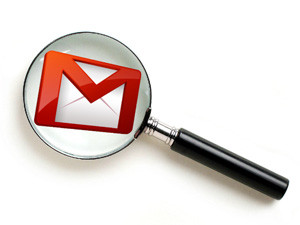 Google will, from later this year, stop scanning free Gmail accounts to serve adverts based on the content found in the private exchanges.
The Alphabet-owned search engine giant has long been under fire for its Gmail ad targeting practices, as protesters have said it invaded users' privacy.
In 2013, the company's attorneys asked a US judge to dismiss a class-action lawsuit that sought to stop the e-mail scanning practice.
Google argued at the time that "all users of e-mail must necessarily expect that their e-mails will be subject to automated processing".
The lawsuit and protest did not hamper growth of the service, as it then had less than 500 000 users and now has over 1.2 billion.
The company is now changing its tune and stopping the process it vehemently defended.
The announcement was made by Diane Greene, head of Google's cloud business, who highlighted how the company's G Suite business was gaining traction.
Enterprise businesses that use this product receive a 'white-labelled' Gmail which functions similar to the free version but lets companies attach their own e-mail addresses to it. Microsoft's Outlook is one of its competitors.
The commercial version of Gmail does not scan e-mails for ad personalisation. Greene says currently there are more than three million paying companies that use G Suite.
"Consumer Gmail content will not be used or scanned for any ads personalisation after this change. This decision brings Gmail ads in line with how we personalise ads for other Google products," she says.
"Ads shown are based on users' settings. Users can change those settings at any time, including disabling ads personalisation. G Suite will continue to be ad-free."
This means adverts that are shown within e-mails will instead be based on the user's Chrome search history, what they have watched on YouTube, and other interactions with Google products. Users can control which information they want shared by logging in via myaccount.google.com.
Greene reassured users the company will focus on privacy and security with future innovations.