EntrepreneurCountry lands in SA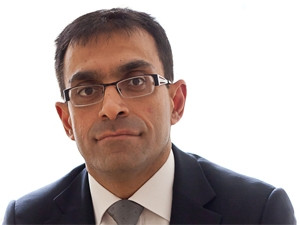 EntrepreneurCountry, which was founded in the UK, has arrived in SA in a bid to connect start-up companies to big corporates and investors to flush out the next disruptive technology.
The portal, which is officially launching this week, has seen "unprecedented demand" from early stage start-up companies, corporates keen to get involved, and investors, says Amit Pau, director of corporate finance at Ariadne Capital and EntrepreneurCountry.
Pau explains the site aims to connect start-ups (Davids) with large enterprises (Goliaths) "so they can dance". He says collaboration between companies with mutual interests is more beneficial than an initial buyout, because larger companies often kill entrepreneurial spirit.
This symbiotic relationship, defined by the concept of EcoSystem Economics, was coined by Julie Meyer, a global entrepreneur.
No barriers
"We see disruption through business model innovation, combined with technology, on an unprecedented scale around the globe at the moment." Pau adds the site acts as a catalyst for digital start-ups to engage with corporate counterparts to co-create opportunities by leveraging each other's strengths.
Through the portal, large enterprises can find the next disruptive technology in their sector, or an adjacent sector, and then work together with the entrepreneur to grow the solution, adds Pau. EntrepreneurCountry launched five years ago and is now present in 15 countries.
However, Pau says it is not just a virtual meet-and-greet Web site, as it also helps entrepreneurs develop their business by assisting them in providing a business framework and mentoring to be sure the entrepreneurs have the right skills and correct architecture.
"Our proposition is that fast-growing 'digital enablers' anywhere on earth want and need to be discovered by their partners, and geography should not be a barrier to access. Equally, we believe that large or mid-sized corporates need to have a reliable way to engage with digital innovation and to build digital revenues," says its site.
Nurturing place
EntrepreneurCountry also connects innovators with investors and helps them use digital tools to grow revenue, says Pau. He adds the group's expertise is in the digital field, but it is able to refer entrepreneurs to other partners if they do not fall within its ambit.
This week, Pau will meet with various entities in SA's version of Silicon Valley and anticipates coming away with several sign-ups. Entrepreneurs can become "citizens" on the site free of charge, he adds.
Tobie van Zyl (CEO, Moneysmart.co.za) and Zulfiq Isaacs (CEO, Liquid Thought) have become the official representatives of EntrepreneurCountry in SA.
Pau aims to create a global platform to connect companies together in a structured manner. He sees "tremendous opportunity" for the next "game-changer" company to be found in SA and nurtured.
"SA has a vibrant opportunity to lead the entrepreneurial community in Africa."