Cirrus licensed as a financial services provider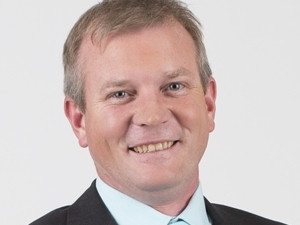 Cirrus Managed Services has been licensed as an authorised financial services provider (FSP) by the Financial Services Board (FSB) to provide intermediary services to long-term insurers. Cirrus is a subsidiary of the SilverBridge Group and a provider of managed service solutions to life insurance companies throughout Africa.
"We are very excited by the opportunities that this licence provides the organisation and its stakeholders," says Patrick Ashton, managing executive of Cirrus Managed Services.
Cirrus prides itself on its focus to customer service, compliance governance, and implementation of best practice solutions for long-term insurers.
"Becoming an authorised FSP positions us in the market to compete with existing providers of outsourced services, given our already strong positioning as a provider of premium technology solutions. This means that we can now provide a full range of intermediary and managed services, excluding advice, to our life insurance clients within categories A, B1, and B2," says Ashton.
The Cirrus managed service offering is built on the enterprise-grade SilverBridge Exergy administration platform and incorporates best practice digital and cloud solutions from partners. The offering includes cloud hosting and disaster recovery solutions, digital customer on-boarding and communication solutions, business process automation and workflow implementations, group scheme administration and management information reporting for regulatory compliance.
The existing Exergy managed services offering is already providing insurers across the continent with outsourced solutions to manage technical or complex elements of their businesses.
The FSB licence now allows Cirrus to offer these same solutions within the South African marketplace.