Huawei tablet focuses on sound experience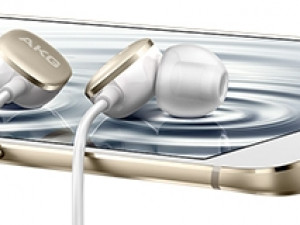 The new Huawei MediaPad M3, announced this week at IFA 2016, the consumer electronics fair in Berlin, has speakers and headphones designed by audio companies, AKG and Harman Kardon.
The company says it is designed for users who want an immersive audio and visual experience when consuming media. The dual stereo speakers will dynamically switch channels when the screen is rotated.
The screen has a resolution of 2 560x1 600, with a brightness setting that allows users to watch videos in detail even when the light is dim, as well as an eye-protection mode to prevent strain in the dark.
The company claims the battery will provide up to 11 hours of HD video playback, up to six hours of continuous 3D game playing, or 45 hours of music playback.
It also has an 8MP rear camera and fingerprint sensor unlock button.
The audio partnerships are some of several the company has made with luxury brands in the last year.
In April, the Huawei P9 was unveiled, featuring a dual-camera setup co-engineered by camera company Leica. The Chinese firm also partnered with Swarovski to put crystals in one of its high-end smartwatches.
The recommended prices for the different versions of the MediaPad M3 are:
32GB WiFi EUR349 (R5 670)
32GB LTE EUR399 (R6 500)
64GB WiFi EUR399 (R6 500)
64GB LTE EUR449 (R7 320)
It will be available from the end of this month in some European countries, the US, New Zealand and Japan. It is not known when or if SA will see the tablet.
Specifications:
Weight: 310g
Resolution: 2K
Width: 7.3mm
Screen size: 8.4-inch
Camera: 8MP, both front and rear
RAM: 4GB
Memory: 32GB or 64GB
Processor: Kirin 950 SoC with ARM Cortex A72 technology