Facebook abandons BlackBerry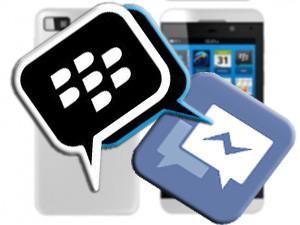 Social network Facebook and all apps owned by it will no longer be available to BlackBerry owners.
"Facebook has made the decision to discontinue support of their essential APIs for BlackBerry," head of BlackBerry app ecosystem Lou lgazzola said in a blog post.
BlackBerry users will still be able to access Facebook via the social network's mobile Web site.
This follows Facebook-owned messaging service WhatsApp announcing it will discontinue support for the BlackBerry OS next year.
WhatsApp explained this was due to the system not offering capabilities needed to expand the app's features in the future.
"We are extremely disappointed in their [Facebook's] decision as we know so many users love these apps. We fought back to work with WhatsApp and Facebook to change their minds, but at this time, their decision stands," said lgazzola.
The social network stated earlier this year that 90% of the people who use Facebook access the network via mobile devices.
However, the number of people using BlackBerry mobile devices is not significant enough for the company to keep it on board.
There are around 3.5 million people using BlackBerry in South Africa, according to Arthur Goldstuck, MD of World Wide Worx.
Goldstuck previously said the reason WhatsApp is leaving BlackBerry is because: "It costs a lot of money to maintain development for older phone models and BlackBerry is notoriously hard to develop apps for."
There could be similar reasons for Facebook doing the same, although there has been no official comment from the company.
The new BlackBerry PRIV will continue to support all Facebook apps, as it runs the Android operating system.