Capitec named best digital bank: survey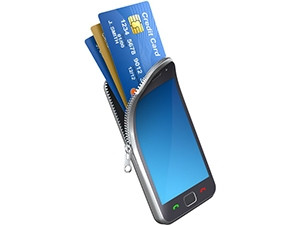 Capitec has been declared the bank with best digital banking facilities as well as receiving top honours in the mobile banking category in the sixth annual Internet banking SITEisfaction survey.
Capitec ousted FNB as the category owners in the digital banking category but failed to beat it in the Internet banking category.
According to Elna Pretorius, co-founder and director at Columinate - the independent insights agency that conducted the survey, Capitec understands the importance of developing its digital solutions with a client-centric approach, "From the survey feedback, we see the bank implemented an easy-to-use app and platform that works as expected. It is also a growing bank for "secondary" users, meaning it's possible that digital bankers are comparing them to their existing banking solutions and finding it compares more favourably. Consumers also punted simplicity and affordability being evident in their experience," she explained.
The big four
Capitec scored 81 out of 100 points in the digital banking category, FNB came a marginal second with 79, far ahead of Nedbank and Standard Bank, which were tied for third place with 61 points. Absa lagged behind with 55 points.
"Standard Bank showed great momentum in 2015 when they launched their new site and their app. However, to date they have still been operating two sites - the old and the new. Unfortunately, they are faced with the challenge to migrate their customers to a single user experience," she said, adding that Nedbank has not launched anything new lately. "Consumers seem to be underwhelmed in this space - potentially because users understandably feel like its stagnating. Nedbank also doesn't perform well comparatively on ease of use and innovation according to its customers. They also rated lower than previous years on the stability of their offering and their communication to customers."
In the best mobile bank category, Capitec scored 83/100, up from last year's score of 72. FNB secured 80/100. Nedbank came third with a score of 71/100, up from 66/100 in 2016. Standard Bank scored 70/100. Absa customers scored 65/100, five points lower than last year.
Francois Viviers, executive: marketing and communications at Capitec Bank, says: "Our aim has always been to design smart, simple and easy to use digital solutions that fit in to your life, while saving you time and money."
Survey methodology
Data was collected via a 100% device-agnostic digital survey in March 2017 and qualifying participants had to make regular use of their Internet banking facilities. "A sample of 3 074 was achieved across two surveys, 1 552 for the Internet banking survey and 1 522 for the mobile banking survey. Survey respondents were sampled from our digital access panel, and as such it is 100% independent," explains Pretorius.
Other results emerging from the survey include that the majority of mobile app bankers - 65%- use an app to purchase airtime; 57% of users buy data bundles; and 39% of consumers use a banking app to purchase prepaid electricity, up from 32% in 2016.