'Disruptive' tech for better education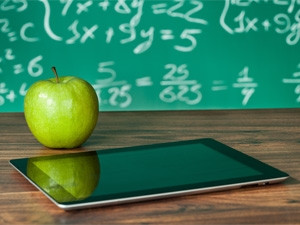 With the increasing prevalence of mobile devices in classrooms, teachers need to be much more tech-savvy than they have ever had to be before, to be able to cope with this new learning environment, says member of the ICT in Education Excellence Group in the Scottish Government, Jaye Richards-Hill.
She will be one of the speakers at Africa Education Week, which will look at the impact of technology on education, to be held at the Sandton Convention Centre, from 20 to 22 June.
"Mobile learning is the 'now' and the 'future' of education. The device is important, but more so is how they are used, not just for consumption, but to enhance and encourage creativity," Richards-Hill adds.
She says there's also big shift towards self-directed learning. "The increasing availability of open educational resources and massive open online courses (MOOC), coupled with social media, is certainly a powerful recipe, but one for which we're probably not quite sure yet what the final product is going to be."
Social learning
Richards-Hill says the rise of social media should not be seen as a threat to education, but rather an ally. "Social media is disruptive technology and that's a good thing. Anything that challenges the old model of education is good."
She says social media has fundamentally changed the way we learn. "Today, our lives are used to a continuous information stream, coming at us from multiple sources. If you go onto Wikipedia, how long can you resist clicking on links and finding out new stuff. It's the same with links in tweets. Social media makes learning a 24/7 activity. Messy, unstructured, but exciting and inspiring."
She adds there is opportunity for educators to harness the power of social media and facilitate social learning.
"Collaborate, discover, create, and share. Mashing up and rebooting information to suit your needs is good. Social media is EduPunk for the 21st century. Use it to give students the skills they'll need for life in the information age."
Tech in the classroom
Prof Johannes Cronje, dean for the faculty of informatics and design at the Cape Peninsula University of Technology, who will also be a speaker at the conference, says MOOCs could either revolutionise education or do nothing at all.
"They have a very large participation number (up to hundreds of thousands), but they also have a 90% drop-out rate. This begs the question - are they not just wasting our time? On the other hand, if training is available for free, then what are we still paying for?"
Looking at devices, Cronje says it's not just tablets that are the way forward in e-learning, but rather the concept of bringing your own device. "We are progressively finding that our technology has to be portable. We are moving to a multi-screen universe, with the screens being very intelligent, and even knowing where they are and who is using them. This ability of machines to learn our behaviour and our needs will mean that we have to explore new ways of learning and thinking about technology."
He adds that the term e-learning will disappear. "Since electronic books have started outselling printed books, and since Facebook exchanges are outperforming e-mail, it is very difficult to think of any learning that is not e-enabled."