Gemalto introduces first biometric bank card for payments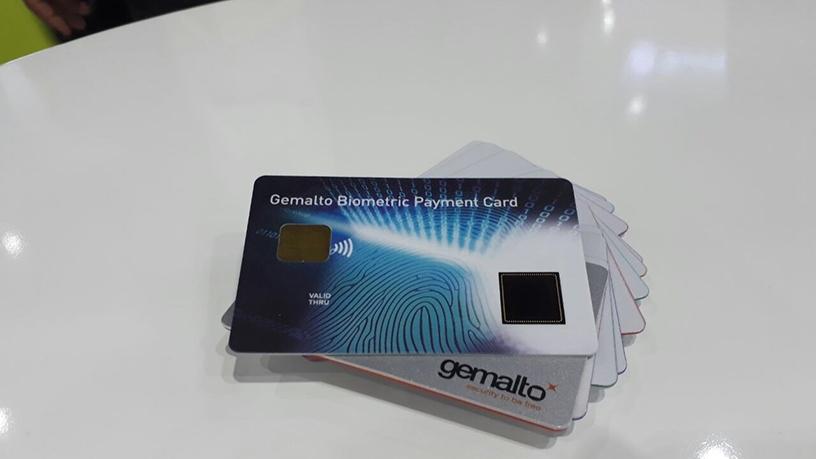 Digital security company, Gemalto, has introduced a bank card which the company says is the world's first Europay, Mastercard, and Visa biometric dual interface payment card, which can be used for both chip and contactless payments.
According to Gemalto, the card uses fingerprint recognition instead of a PIN code to authenticate the cardholder while making a contactless payment. It is compatible with existing payment terminals in various countries. When customers place their fingerprint on the sensor, a comparison is performed between the scanned fingerprint and the reference biometric data securely stored in the card.
The company says it is in discussion with several countries for the deployment of live pilots this year and SA one of the countries on the cards. The biometric sensor card is powered by the payment terminal and does not require an embedded battery.
"Customers of the Bank of Cyprus (BOC) will be first in the world to enjoy biometric convenience on a contactless payment card. Gemalto's biometric sensor payment card is designed to provide maximum security and data privacy," says Nassir Ghrous, senior VP of Banking and Payment for CISMEA Region.
"Using biometrics for contactless payments is a natural move as it fits in naturally with the gesture used to pay. It allows a better user experience, enabling higher transaction amounts without entering a PIN while benefiting from the convenience of contactless."
Bank of Cyprus customers, according to Gemalto, will complete the swift enrolment process at the bank's branches, using Gemalto's tablet designed for the solution.
The biometric personalisation and card activation process is designed to avoid transmission of biometric data over the air to ensure that users' data privacy is protected. The fingerprint template captured during the enrolment process is stored only on the card. Maximum privacy protection is ensured by secure in-branch enrolment process and on-card storage of sensitive biometric information.
"If for any reason the consumers finger is not recognised (wet finger, small cut), there's always the possibility to present the PIN code (or signature) as a fallback mechanism in order for the consumer to be able to pay in all kind of situations," explains Ghrous.
Gemalto says it will partner with several banks around the globe and after the worldwide trial phase is complete, the solution will be available for first commercial rollouts. However no bank names can be revealed at this stage.
"In order to bring seamless authentication to the banking sector, Gemalto has leveraged its extensive expertise from secure government documents and leadership in biometric applications," says Stelios Trachonitis, card centre manager from BOC.
"Our customers will benefit from this innovative payment solution with the peace of mind that their biometric data never leaves their hands."