Out-of-bundle billing to be curbed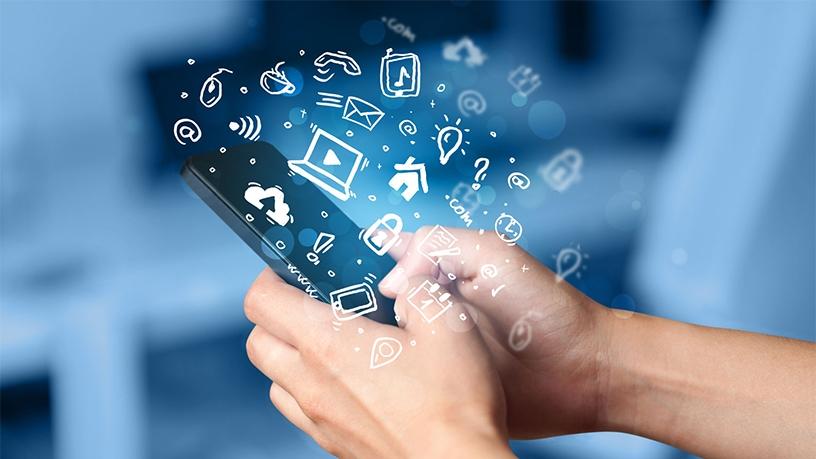 Automatic out-of-bundle (OOB) billing by mobile operators will soon be a thing of the past. This as the Independent Communications Authority of South Africa (ICASA) moves forward with regulation that would make it necessary for users to opt-in to OBB billing for both data and voice services once bundles have been depleted.
ICASA published a government notice on 30 April with the newest changes to the End-user and Subscriber Service Charter Amendment Regulations, 2018. The original draft regulations were first published in August 2017 to amend regulations of the same name gazetted in April 2016, with a second draft published in November 2017.
At a press conference last month, ICASA councillor Botlenyana Mokhele said the original review of the regulations "was underpinned by the general concerns about the data expiry and out-of-bundle data rules, which are perceived to be prejudicial to consumers, in particular the poor".
The newest amendments state a user is "not defaulted onto out-of-bundle data charges upon depletion of data bundles" and would rather need to opt-in to OOB pricing for data.
The current common practice is that customers are automatically switched to out-of-bundle pricing once their data or voice bundles have been depleted.
According to the newest amendments, users now need to be given the option via SMS, push notification, USSD, etc, "at any time to opt-in to out-of-bundle usage charge".
"Where an end-user does not opt-in to out-of-bundle data charge as per regulation 8B(1)(d) above, a licensee must not permit any out-of-bundle data usage by an end-user until such time that an end-user purchases new data bundles or consents to be charged out-of-bundle data rates via USSD, SMS, push notification or any other applicable means," the regulation reads.
In terms of voice and SMS services, ICASA said where users on a postpaid or hybrid tariff plan have depleted their bundles "a licensee must provide such end-user with an option not to access the relevant depleted services".
However, the user must still be allowed to access emergency services, customer care services and incoming voice calls, incoming SMSes and any other free services, according to the regulation.
"The authority is of the view that the notifications are necessary to provide relevant timely information that will enable end-users to better monitor usage and limit spend to avoid or minimise bill shock as a result of high out-of-bundle charges," ICASA said.
The regulation will come into force one month after publication in the Government Gazette, which happened today.
Depletion warnings
ICASA has also become stricter when it comes to warnings to consumers about their data running out.
The regulation says operators must ensure the end-user is "sent data usage depletion notifications via SMS, push notification or any other applicable means when usage reaches 50%, 80% and 100% depletion of data bundles".
Similarly for voice and SMS services, under the new regulations, mobile operators will be required to send usage depletion notifications to users when voice or SMS bundle usage reaches 50%, 80% and 100% depletion.
Operators need to provide users with an option to buy additional data bundles, voice services or SMS services via the USSD platform, push notification, or any other applicable means at any time.
Price gap
The huge price gap between in- and out-of-bundle data pricing has been a concern for years, with consumers often complaining about out-of-bundle bill shock.
ICASA has said in the past that the price differentials between in-bundle and OOB data rates "are excessive". Recent figures from an ICASA bi-annual report showed the percentage variance between in-bundle rates and OOB rates can be as high as 2 720% (Cell C), 1 930% (Vodacom), 1 522% (MTN) and 561% (Telkom).
In a reasons document published alongside the government notice, ICASA said "the current practice of defaulting end-users to out-of-bundle charges is unfair and exposes end-users, particularly the poor, to the risk of bill shock as a result of high out-of-bundle charges".
In addition, the authority is of the view that "the usage depletion notifications are not effective as the notifications provided by licensees do not provide information on the applicable out-of-bundle rate".
ICASA said consumers have raised concerns about 'open line' post-paid, hybrid and prepaid tariff plans being susceptible to being charged high OOB rates when once-off or recurring bundles are depleted.
Roll-over data
The new regulation also calls for operators to provide end-users with an option to roll-over unused data before the expiry date.
"In the event of unused data being rolled over, a licensee shall in the first instance apply data usage against the rolled over data until that data is fully depleted, and thereafter against the newly allocated data."
This is a big change from the previous suggestion, as part of the second draft to the regulation, that prepaid data bundles should only expire after three years. At the time, the three-year validity suggestion was met with scepticism from analysts who did not believe it would translate into cost savings for consumers, and could actually increase data costs.
Another new regulation is that licensees must provide end-users with an option to transfer data to other end-users on the same network.
ICASA now also requires mobile operators to conduct at least four educational awareness campaigns per year. These are aimed at educating end-users on the use of smartphones, educating end-users on how to use data, and educating end-users on a broad range of products and services offered.