Facebook to continue pushing Internet.org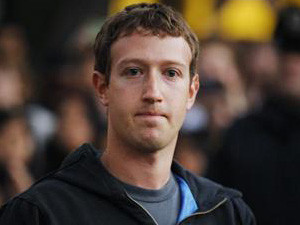 Mobile World Congress 2015: Facebook is "excited" to continue working with partners to push connectivity through its Internet.org app.
So says Mark Zuckerberg, founder and CEO of Facebook, speaking during an event at Mobile World Congress in Barcelona yesterday evening. He said - like Google - the company is using planes and satellites as a way of expanding connectivity to several billion people without access to the Internet. Google uses balloons and drones to provide Internet access to those without connectivity.
Zuckerberg said "this is our mission too". He noted helping people connect enables them to stay close to those they love, and acquire information about education, health and jobs. "It's incredibly important."
Building infrastructure is expensive work, and growing opportunities to use the network aids mobile operators because it drives data use, said Zuckerberg. He noted cellphone operators will need to change their models because of the shift to over-the-top services like WhatsApp.
Partnerships
Last year, Zuckerberg called for partners for the initiative and Facebook has now rolled out Internet.org in six countries, four of which are in Africa, he said. In January, the app expanded to India, after launching in Zambia, Tanzania, Kenya, Ghana and Colombia.
The service is run by Internet.org, the non-profit organisation whose backers include Ericsson, Nokia, Samsung, Qualcomm and Opera Software, which has the declared aim of making basic Internet services available to the two-thirds of the world's population which is not yet connected.
The offering provides basic services to those who have never been online before, even those who are illiterate when it comes to the Internet. This, Zuckerberg pointed out, "serves as an onramp" for getting people to use more of the Web.
He said his travels to countries where Internet.org has been rolled out have impressed upon him the lengths people will go to, to get connected. "It is great to see people getting online."
The app, aimed at low income and rural users, will offer free access via mobile phone to more than 30 pared-down Web services, focused on job listings, agricultural information, healthcare and education sites in seven regional languages - as well as Facebook's own social network and messaging services.
* Nicola Mawson is hosted in Barcelona courtesy of Samsung.