Inside Facebook's African headquarters
Tucked away in a quiet Bryanston business park is the African headquarters for the world's largest social network, Facebook.
The company moved in two months ago from a hired office space in Melrose Arch. Facebook has had a physical presence in Africa for the last 23 months.
Facebook head of Africa Nunu Ntshingila says it first started with four employees here and has now grown into a "formidable" team. She declined to give exact numbers, as people are constantly travelling between different stations around the world, but did say the team includes developers, advertisers and people who work on policy issues.
Ntshingila says in the time Facebook has had a physical presence in Africa, user numbers have grown by over 40% in the region, from 120 million to 170 million.
The work the company has done in this time includes connecting with developers who use the platform to create, and establishing partnerships that go beyond the three key African markets: Nigeria, Kenya and SA.
The new office will continue to provide support to Facebook advertisers, application developers and other key partners across the continent, the company says.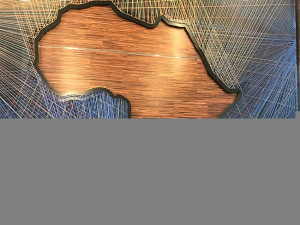 The main artwork in the reception of the Facebook Africa offices is a map of Africa that stretches across two storeys. Coloured cord shows the connection points from all over Africa to the rest of the world. It is meant to represent how the company is linking the world together through online social contacts.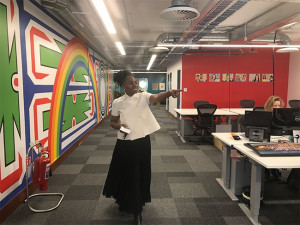 Ntshingila says the Facebook offices are open plan and no one has their own private office. Here she points to her desk, which is among those of her co-workers. The company says it does not follow strict hierarchical structures, preferring to keep people approachable and things "fluid".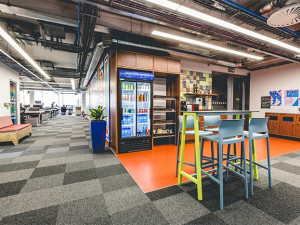 All Facebook headquarters across the globe feature a similar aesthetic, such as bare brick walls and exposed ceilings, but each region tries to incorporate some local influence into the space. Pictured here is a 'chill-out' area where workers are encouraged to take tea breaks.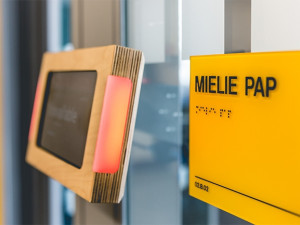 The second floor in the Facebook office is filled with different size meeting and training rooms. Each is named after a local speciality, animal or place, with names in the Africa office including 'Mielie Pap', 'Jollof', 'Qunu', and 'Shongololo'.
Facebook has a series of different tiered smartphones, including 2G devices, on which to test apps and services. Ntshingila says the company wants to make sure the user experience is good for all users, no matter their smartphone.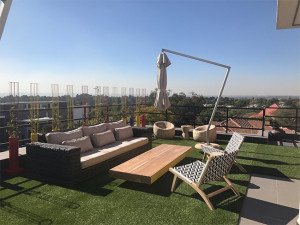 The outside chill area overlooks Bryanston and gives Facebook employees a place to relax or work in the sunshine.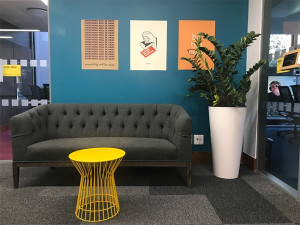 Posters, created every year by employees, adorn the walls throughout the building. The posters are meant to represent the company ethos. These posters say: "everything is going to be okay", "please don't hesitate" and "be the nerd".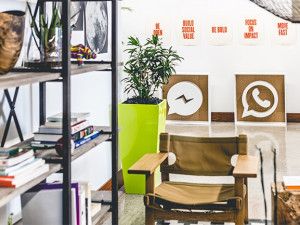 Other mottos on posters include: "be open", "building social value", "be bold", "focus on impact", and "move fast".