Gijima contract probed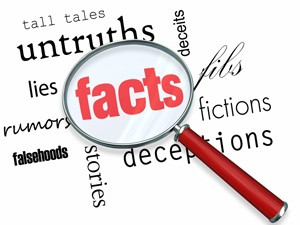 Gijima's multimillion-rand Vulindlela contract is being investigated as part of a sweeping probe to be launched into contracts awarded by the Department of Rural Development and Land Reform.
The Special Investigating Unit (SIU) has been mandated by president Jacob Zuma to investigate whether there was any "serious maladministration", "improper or unlawful conduct" by any staff, or any "unlawful appropriation or expenditure of public money or property" that may have cost either the department or the State IT Agency losses that can be recovered.
The probe spans dealings by the entities dating back to January 2008 and includes Gijima's contract to back-scan deeds and other documents, some of which hail from the 1700s. On the back of the announcement of the probe, Andrew Anderson, CEO of the Anderson Group, has applied for leave to intervene to prevent subsidiary Anderson Scanning Technologies (AST) from being finally liquidated.
Anderson will appear in the South Gauteng High Court today to argue why the provisional liquidation order should not be made final. However, he expects the matter to be postponed.
Mudslinging
AST was involved in a dispute with JSE-listed Gijima about a 10-year contract that Gijima won from the department, after its subcontract to scan documents for 10 deeds registries, as part of Vulindlela, was cancelled.
Gijima has claimed publicly that AST did not perform under the deal and that it had to step in to deliver to the department. It also said it had taken a write-down of about R160 million after writing off advances it paid out, which Anderson used for working capital and equipment.
AST hit back, accusing Gijima of hijacking the company and taking over its equipment, which left it in an "invidious position" as it incurred damages daily. AST is also seeking damages of R158 million from Gijima.
Last month, judge Caroline Heaton-Nicholls found AST was indebted to Gijima, was unable to pay its debts, and the only business it was conducting - the Vulindlela contract - no longer existed.
Gijima took over running the Vulindlela contract after claiming AST was unable to deliver on its mandate. AST, however, argued the deal was repeatedly extended beyond its initial scope without the amount it was paid being increased.
Anderson had been prepared to throw in the towel, but now wants to intervene in the liquidation process, because AST's creditors will not be aided if the company is wrapped up before the investigation is complete.
Not guilty
Gijima, however, says it has nothing to do with - and was not involved in - any "alleged fraud, theft, corruption or maladministration in the affairs". The listed company adds it is not referenced in the Government Gazette, only project Vulindlela.
"It's important to know, that just because there is a probe into the Department of Rural Development and Land Reform, and Gijima is swept up in this simply because it is there, does not mean Gijima is guilty of any wrong-doing. We are quietly confident that we will be found in good order.
"It is expected that there are from time to time investigations into various government departments as part of government's commitment to ensure legitimacy and authenticity of tenders."
It adds all work completed was performed with valid orders; based on the agreed scope and changes as requested. "All payments received to date are aligned with the service deliverables as per the approved orders."