A customer service yuppie
Writing cards and stealing lovebirds - how Yuppiechef.com does e-commerce.

"We have your lovebirds," the ransom note read.
It was sent to Woolworths at the beginning of 2010 by online kitchenware store Yuppiechef.com.
But this was not your conventional ransom note. It called on the South African retailer to make a donation to a specified charity or "the lovebirds get it".
The idea was borne out of a missing letter S and saw over R100 000 being raised for charity.
As part of its early foray into the online space three years ago, Woolworths launched the Woolies Lovebirds competition in the run-up to Valentine's Day. The campaign encouraged customers to send tweets to their secret love interest to stand the chance of winning R50 000 in gift cards.
But the Woolworths marketing team mistakenly put the incorrect URL on the campaign advertising, writing www.woolieslovebird.co.za instead of www.woolieslovebirds.co.za. This led the Yuppiechef team to have some fun with the popular retailer and raise money for a good cause while doing so. The team selected Soil for Life, a charity that teaches rural communities how to plant their own fresh produce.
They registered the correct domain name, and redirected all traffic to the Yuppiechef Web site, before sending a cheeky message to Woolworths detailing that it was holding the URL captive. Woolworths quickly agreed to pay the ransom and asked that Yuppiechef continue the campaign because of the positive feedback.
Over the next two weeks, the Yuppiechef community, Woolies and other big brands, including the Standard Bank Group, Fin24 and Philips, raised over R100 000 for Soil for Life and the lovebirds were returned unharmed.
The little prank earned Yuppiechef a gold Loerie in the Digital Viral category.
According to Paul Galatis, a director at Yuppiechef, while the main aim of the campaign was to raise money for Soil for Life, it was also about engaging with the public, corporates and the Yuppiechef community.
Modern marketplace
Having been named by the South African eCommerce Awards, run by uAfrica.com, as the best e-commerce site in SA for four consecutive years since 2010, the team from Yuppiechef must be doing something right.
According to Galatis, 1869 marked the birth of the first full service ad agency and the start of what he terms the "dark ages of customer service", which he says saw businesses gradually become less and less connected with their customers and ultimately giving their clients progressively poorer service.
This culture of bad service means customers expect to have to fight with businesses when something goes wrong. "Our customers are delighted when we give them what they paid for, or when we solve their problems without complaint, and this should not be the case."
The migration to online commerce hasn't helped the situation, he adds. "Over the last few years, as a lot of businesses have transitioned to the e-commerce space, they have done so with the belief that their job is just to sell stuff. If people start complaining online, they hire other people to handle it because they actually don't know how to handle this kind of engagement."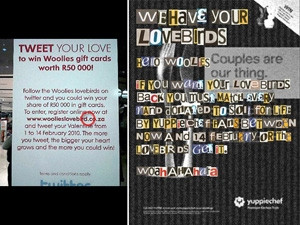 For Galatis, the notion of paying someone else to manage your online reputation is fast becoming a thing of the past.
"The fact that we are working off this incredibly low base of customer expectations is an opportunity that businesses should grab." In recent years, many companies in SA have tried their luck at e-commerce but have done such a half-hearted job that customers who delve into the online retail world, quickly write it off, according to Galatis.
Personal touch
When Yuppiechef was launched in 2006, the first few sales were to family members and friends of Andrew Smith and Shane Dryden, the founders of the kitchen utensil Web site. When the start-up received its first sale from a total stranger, a woman named Denise, Dryden was so overwhelmed with gratitude that he wrote the customer a short thank you note. Since that "first" sale, every product that has been sold by Yuppiechef over the past seven years has been delivered with a hand-written thank you card.
"I'm not telling every business to go out and write cards," Galatis notes. "While it has been a great part of our story, it is a massive logistical challenge, but has instilled a culture of gratitude in our business and has shown to be appreciated by our customers."
Every member of the Yuppiechef team, from warehouse packers to Web developers, write cards, he says.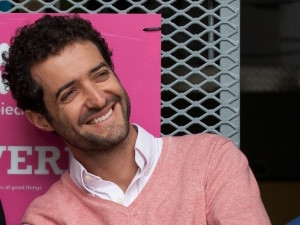 All Yuppiechef goods are also wrapped like gifts, with either a badge or fridge magnet thrown in along with the purchase. As an online store with no physical touch-point with its customers, paying a little extra attention to the package and making the unboxing experience extra-special can give the customer a good feeling about the brand, he explains.
In line with the common belief that a knife given as a gift should always be accompanied by a coin, so as not to sever any relationships between the giver and recipient, all knives shipped by Yuppiechef are sent with a coin.
This attention to detail has birthed an amusing trend where customers take photos of their pets inside Yuppiechef packaging, hashtagging the images #petsinourpackaging.
"If businesses spend money on doing remarkable things and on actually being remarkable, their customers will talk about them. This is far better than spending lots of money on telling people who you are and what you do."
Unbeatable recipe
As part of the Yuppiechef ethos, the Cape Town-based team will deliver anywhere in SA and to various locations across Southern Africa, on any size order, at no charge.
A R60 spatula was recently delivered to Kuruman in the Northern Cape. The delivery cost alone was R300. This may sound like bad business, but Galatis feels this kind of transaction fosters brand loyalty and boosts customer/brand relationships. "In the online space, we really do have this incredible opportunity to maintain a relationship with our customers."
On customer service Web site Hello Peter there are just under 400 positive comments about Yuppiechef and only a handful of negative remarks. One of the negative comments on Hello Peter occurred after Yuppiechef sent a customer the incorrect pestle and mortar, Galatis says, acknowledging that mistakes do happen but stressing it is how these mistakes are remedied that makes all the difference, particularly in the online retail space.
"People only turn to social channels if they can't get hold of you and if they are not getting the response they want," he adds, noting that e-commerce is all about having open channels of communication with customers.
While he acknowledges that determining the financial benefits of social media spend can be tricky, he believes these forums offer a great way to communicate with the public and get them involved. Yuppiechef has used social networks as a platform to engage with its customers and create a community of sorts, says Galatis.
On image-focused social networks like Pinterest and Instagram, Yuppiechef staff experiment with products and share images of the results and post behind-the-scenes shots of the team. Customers are also encouraged to hashtag their own images of what they created using Yuppiechef ingredients, tools and recipes. The online store's approach to Twitter is to adopt a conversational tone with followers, answering their questions, giving advice and thanking customers for shopping at the online store.
Yuppiechef's Facebook page features regular competitions and encourages customers to offer feedback and share their ideas.
"There are people who have chosen to hang out with us on social networks and allow us to hang out with them. We are not using these networks to push products in their face or tell them about daily specials, we are there because they are allowing us into their social space," says Galatis.