SA innovators find ways to interpret satellite data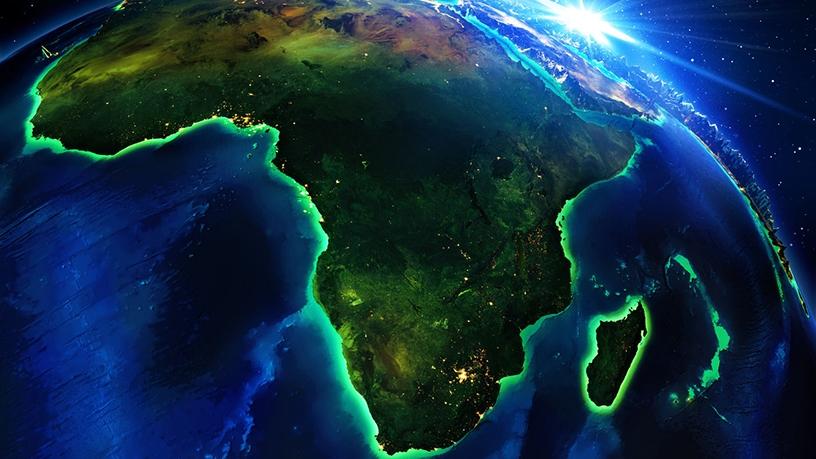 The South African National Space Agency (Sansa), which captures a huge amount of earth observation data from low-flying satellites, held an innovation challenge for local entrepreneurs to come up with ways to interpret and use the data.
The challenge, which started last year, culminated today with the shortlisted digital/space entrepreneurs coming together to pitch their ideas to relevant industry stakeholders, at the Tshimologong Innovation Precinct in Johannesburg.
The event was hosted by Sansa, the Innovation Hub Management Company, the Technology Innovation Agency and Airbus Defence and Space.
All the partners believe there is significant opportunity to apply earth observation data locally.
"The value that earth observation data can provide in creating meaningful change to society is increasing by the day ? new digital technologies such as machine learning are giving us unprecedented insight into the world around us," says project coordinator Davis Cook.
"This challenge gives South African entrepreneurs an opportunity to gain a foothold in a global, multibillion-dollar industry together with one of the largest global aerospace firms... it's a unique and seriously awesome opportunity."
Andiswa Mlisa, MD of Sansa earth observation, says: "As global and local societal challenges in areas such as water, food security and climate change become more complex to manage, the knowledge base required to make sustainable and meaningful decisions is increasingly wide-ranging and traverses many boundaries."
Before the pitching session, start-ups were given access to data sets at no cost; attended a two-day business model design workshop; and a validation workshop to help develop their proposals for the final evaluation.
Some of the short-listed candidates and ideas include:
Have No Plastic, which plans to use the data to model the movement of plastic of different density in the oceans, at different depths to 'mine' plastic and recycle/repurpose.
Initio Earth Sciences, which will combine earth observation data with cameras and 3D scanners to track fruit crop yield for a whole orchard.
Mintek, a mapping and monitoring solution to mine waste.
Aerobotics, which uses data to estimate crop moisture content using remote sensing.
Umvoto Africa, which tracks environmental degradation threatening water and food security in a major coastal city, and hopefully will use that data to solve the problem.
ThinkNobs, a digital agriculture management and education platform allowing current and future farmers the ability to attain better yields of Bambara nuts (a plant originating in West Africa).
WGS Aerial Surveys, which will use observation data, sensors and machine learning to predict sugarcane yield.
A team from Mangosuthu University of Technology, which will use the data to create an accurate system to measure the types of crops grown for compensation to small holder farmers.
Ontolligent Software Services, which will create a smart, sustainable information resource portal that monitors urban trends.
One winner will be chosen from the shortlisted candidates and will receive access to the Airbus Defence and Space facilities in order to identify future commercial opportunities. The offer will include a site visit to Airbus Defence and Space in Toulouse, France. In addition, The Innovation Hub will assist the top solution provider with product and business incubation support.
Some finalists will also go through the Technology Innovation Agency Enterprise Development Support Programme.