Tshimologong secures two new partnerships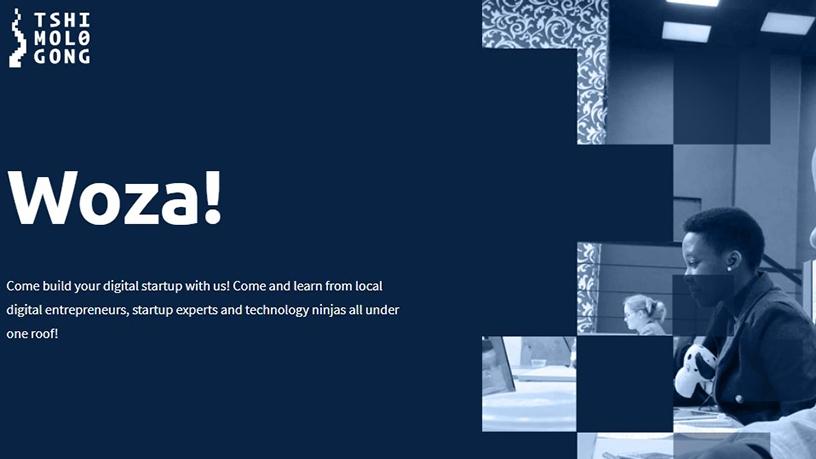 The Wits' Tshimologong Digital Innovation Precinct will collaborate with two leading private sector firms to boost the development of digital entrepreneurship in the province.
Earlier this week, the hub announced a partnership with investment bank and financial services firm JP Morgan to launch an incubation programme aimed at powering digital entrepreneurship and early stage start-up growth in Johannesburg.
Rising 4.0, says Shaun Randles, enterprise development manager at Tshimologong Precinct, is a 12-week intensive incubation programme designed to coach the disciplines of entrepreneurship, while also building innovative digital businesses.
"We are providing a platform to coach start-ups and to also introduce them to local and global technology entrepreneurs as mentors. In doing this together with JP Morgan, we are aiming to assist in developing basic and functional technology programmes and skills that deliver tangible value to early adopters."
Randles adds that a total of 15 start-ups are to be selected for the incubator programme and will for three months be taught how to build a functioning product, attract funding for potential investors as well as be eligible to receive advice from established entrepreneurs.
"We do our best to try and not design a one-size fits all curriculum, so we have designed a customised curriculum to suit the various business entities participating in the programme.
"We are rigorous about interviewing founders and start-ups, in so doing understanding their customer and product solution developmental needs enabling us to customise our content and better serve their product solution needs.
"The masterclasses will be themed on topical and relevant issues facing the start-ups addressing trending digital technologies such as blockchain, digital marketing and women in technology. In addition, there will be hands-on support from experts dedicated to the participants."
He says that Africa Rising 4.0 will benefit from Tshimologong Precinct's vast, combined network, which will assist founders and early stage technology companies to inject life into their start-ups.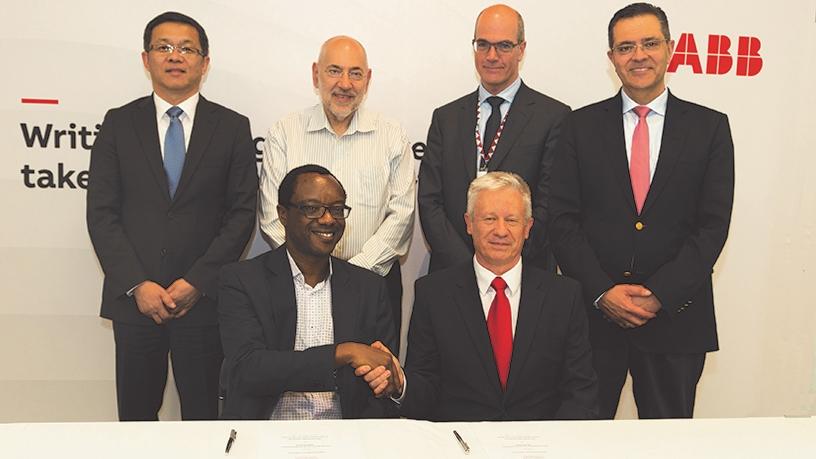 Randles notes that interested parties need a valid proof of concept with a mock-up or video presentation. Applicants need to be older than 35 with a BEE profile and come from a low-income household.
"It must be evident that the idea requires digital development that focuses on hardware, software, content, including games, apps or animation," he adds.
Yesterday, Swiss tech giant ABB also signed a research and development and innovation partnership agreement with the precinct. The partnership, which will be led by Professor Barry Dwolatzky, intends to support students, entrepreneurs and innovators with the view to leveraging their innovative technology, to incorporate it into ABB's solutions or to include start-up companies into its global supply chain.
Leon Viljoen, MD of ABB Southern Africa, explains: "We are excited that our social investment will offer young people access to the digital economy and provide the opportunity for ABB to contribute towards industrial automation and digital technology in the region.
"It also provides us with the opportunity to interact with future business and entrepreneurial leaders, who are brimming with bright ideas. As businesses, we are responsible to shape the future by mentoring those that follow us. In the midst of the fourth industrial revolution, entrepreneurs can become a supply chain partner with a global organisation such as ABB.
"We see our partnership with the precinct as a way of providing a place where entrepreneurs and innovators with good ideas can come to get assistance to incubate the ideas and to develop them to form sustainable businesses," he stated.
Tshimologong has come to be known as the epicentre of digital innovation in Johannesburg. Launched in 2016, the digital hub encourages tech innovation and collaboration between researchers and students and the private, public and civil society sectors in the city as well as powering digital innovation, catalysing black-owned tech start-ups for participation in the fourth industrial revolution.
Applications for Africa Rising 4.0 open on the 9th April 2018. Find more information here.