5G is coming, but 3G set to dominate in Sub-Saharan Africa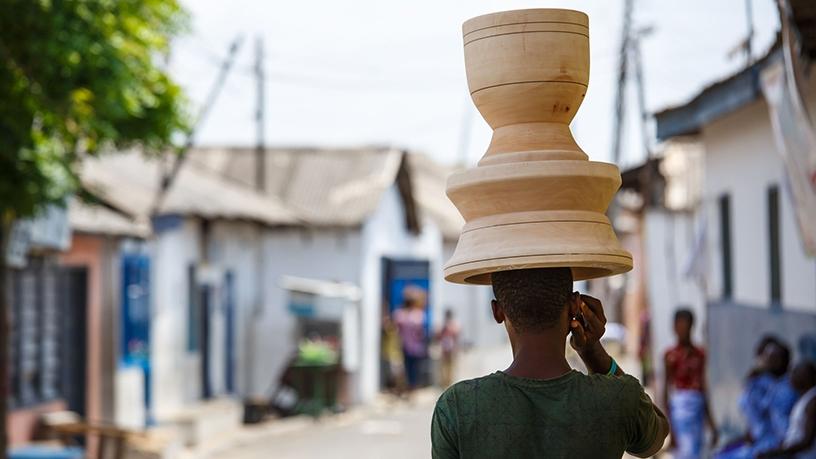 The dream of 5G is being punted all over the world, but in reality Sub-Saharan Africa will see a much larger focus on 3G over the next few years.
The GSM Association's (GSMA's) latest report, The Mobile Economy Sub-Saharan Africa 2018, suggests 3G will emerge as the dominant technology in the region over the next seven years, accounting for 60% of Sub-Saharan Africa's connections by the end of 2025.
GSMA Intelligence forecasts indicate the first commercial 5G services will be launched in the region by 2021, with the number of 5G connections set to grow from 400 000 at the end of 2021 to almost 12 million by 2025 (almost 3% of the total connection base).
However, the report predicts Sub-Saharan Africa will be the last region to see 5G services launched, "with operators seeing little incentive to participate in the race for 5G leadership".
"They are likely to take time to allow the technology to mature and for costs to fall before committing to commercial launches," it says.
The end of 2G?
Sub-Saharan Africa is seeing an accelerating migration to mobile broadband-capable connections, with the next couple of years "a key tipping point as 2G connections become a minority of the region's total connection base".
According to GSMA data, in 2015, 77% of Sub-Saharan Africa's mobile connections were on 2G, 22% were 3G and just 1% was made up of 4G connections. However, the group predicts that by 2020, 2G connections will drop to 38% of the total, 50% will be 3G and 12% will be 4G.
By 2025, 2G connections will have fallen to just 13% of the total. By this time 3G will be dominating at 61% of connections; and 4G will rise 23%; while 5G will make up the last 3%.
GSMA still predicts more 4G rollout in the region, saying six new 4G networks have been launched in the first half of 2018 alone, taking the total across the region to 120.
"Ongoing investment in new 4G networks will help drive the proportion of 4G connections from just over 4% at the end of 2017 to almost a quarter by 2025."
Despite advances in LTE and efforts to improve network economics for 4G deployments, a number of operators in the region are continuing to invest in both expanding 3G network coverage and launching new 3G networks.
"Airtel, for example, in the second half of 2017, announced a major investment to expand its 3G network coverage in the 900MHz band into rural areas, while the Ghanaian regulator encouraged licensed operators to offer 3G services in the 900MHz band," the report says.
GSMA found operator support for 3G in the region appears to be driven by two key considerations. Firstly, the ongoing prevalence of feature phones means 3G networks can support both voice services on these more basic devices, as well as data services on smartphones. Unlike markets such as India where operators such as Reliance Jio have invested heavily in 4G, operators in Sub-Saharan Africa are taking a more cautious view on the move to 4G.
The second factor is the relative scarcity of mobile broadband spectrum in the region. Operators are therefore choosing to refarm 900MHz spectrum to offer mobile broadband services over 3G, rather than waiting for new spectrum auctions to build LTE networks, the report says.
GSMA says overall unique mobile subscriber penetration in Sub-Saharan Africa stood at 44% at the end of 2017, still well below the global average of 66%. The subscriber base in the region totalled 444 million, equivalent to around 9% of subscribers globally. The penetration rate is forecast to reach the 50% level by the end of 2023, and 52% by 2025.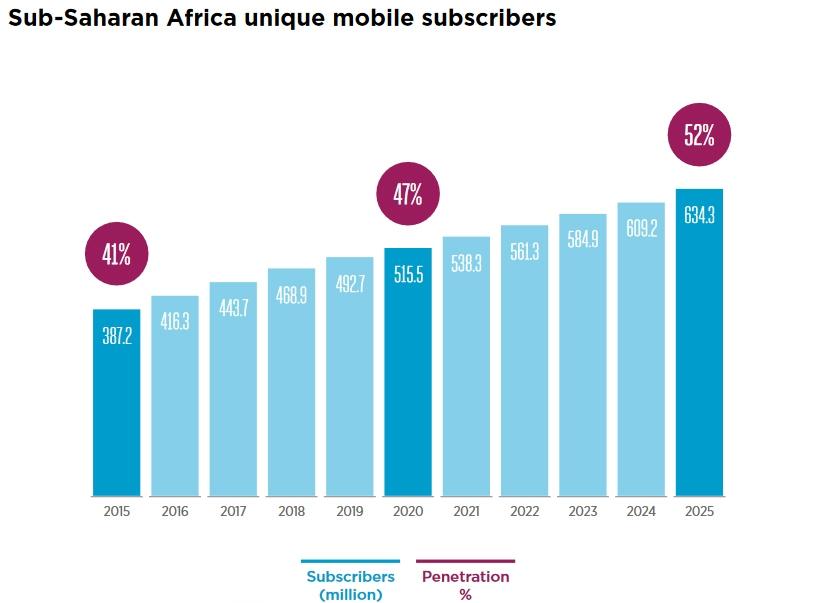 5G fuss
5G is likely to have use cases in providing both enhanced mobile broadband services and fixed wireless access in the region, with the latter likely to dominate in earlier phases of deployment locally.
While the majority of Sub-Saharan Africa is showing little interest in 5G, a small number of operators are already undertaking 5G trials and evaluations, mainly those based in South Africa, which GSMA says reflects "the country's status as one of the wealthiest and most technologically advanced in the region".
MTN has announced partnerships with Huawei and Ericsson, while Vodacom has signed an memorandum of understanding with Nokia. Comsol Networks is collaborating with Verizon and Samsung to launch 5G fixed wireless trials in South Africa.
In May, MTN successfully launched what it claimed was the first live outdoor 5G trial in Africa, using Huawei's 5G 28GHz millimetre-wave technology. The trial focused on the fixed wireless use case, a key potential opportunity for 5G in urban areas in South Africa given the lack of fixed broadband connectivity.
In August, Vodacom announced it had commenced commercial deployment of 5G technology in Lesotho. Vodacom said at the time it had created a standards-based, commercial 5G service using 3.5GHz spectrum to deliver fixed-wireless access broadband services to two enterprise customers in the country.
GSMA notes that a number of operators appear set to focus initially on the fixed wireless opportunity 5G brings.
"The use case around enhanced mobile broadband is likely to be a longer term play in the region, given challenges around the affordability of smartphones and subscription-based content plays. Other use cases such as in the enterprise space or massive IOT [Internet of things] deployments may also take some time to realise," the report says.