HX Systems becomes Fing partner in SA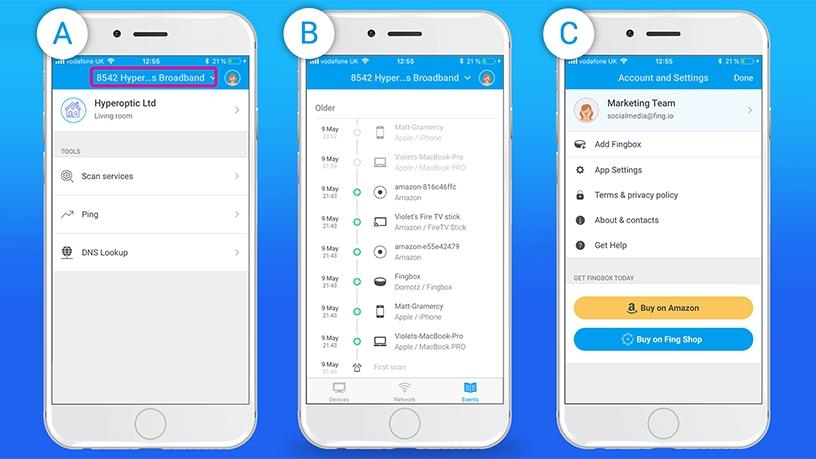 Western Cape-based Internet service provider (ISP) HX Systems has inked an exclusive channel deal with European-based Fing, to distribute and retail its device recognition solutions, Fingbox and Fingkit, in the country.
Fing is a global firm that specialises in the development of network scanning, network security and WiFi troubleshooting tools built for the Internet of things. The company has a footprint in London, Dublin, Sydney and Rome.
The company's key product, Fingbox, is a device for home network security and WiFi troubleshooting, that allows the user to control devices in the home through the Fing app.
The device secures home networks through device blocking, hacker threat check and a digital fence. The Fing mobile app, suitable for both Android and iOS, has been downloaded 35 million times since inception.
The other product, Fingkit, is a software development kit that allows developers to add Fing's scanning and recognition engine to their existing hardware, service or app. It includes a software development kit for mobile and embedded devices and cloud-based device recognition services.
According to HX Systems GM Johan Murray Muller, the deal will see these products being introduced to the South African market.
"The products will reach South African shores by mid-July and will be available exclusively through us to reselling agents as well as end-users. We will be selling the products through our Web site and shop, as well as through our fing.africa Web site once approval for the domain is received. We are also looking for resellers so as to expand our physical footprint."
Muller says although the company will work with partners across the country, there are no immediate plans to distribute across the rest of Africa. "We do not have any plans as of yet to expand into Africa, with our focus solely on SA for now until we have a solid base to leapfrog from."
Muller adds that cyber crimes such as hacking and data theft have become a reality for the average person. "In this day and age, security is undoubtedly a concern for everyone online. It is estimated that SA has 21 million active Internet users; that's roughly 37.5% of the population.
"Internal network overview and management is critical for improved decision-making and problem-solving that clients and ISPs are faced with.
"We are targeting all consumers with WiFi in their homes, as this will enable them to protect themselves from the dangers on the Internet. We are targeting other ISPs as they can integrate Fingkit SDK on their routers for clients."