Facebook tests users' trust with new glitch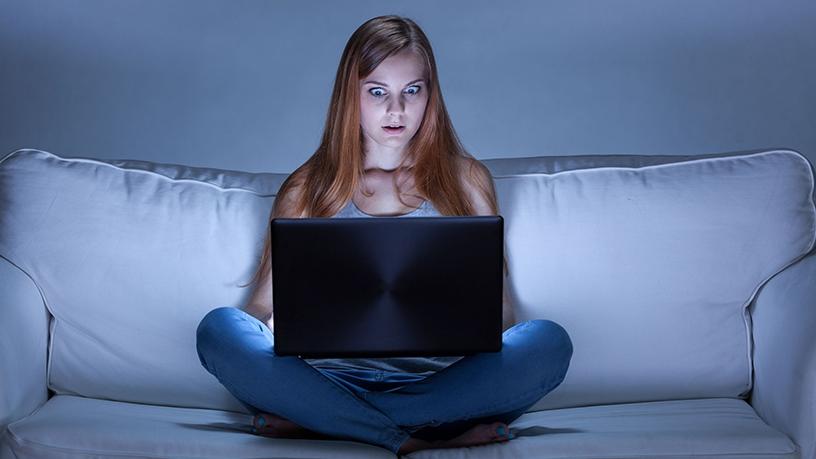 Over 800 000 Facebook users have been affected by a bug on the platform that unblocked some people they had blocked.
When a user blocks someone on Facebook, the blocked person cannot see the profile of the person who blocked them, send them messages on Messenger, or add them as a friend. Blocking a user also automatically unfriends them.
Erin Egan, Facebook chief privacy officer, says: "The bug was active between 29 May and 5 June, and while someone who was unblocked could not see content shared with friends, they could have seen things posted to a wider audience. For example, pictures shared with friends of friends."
Of the 800 000 people that were affected, 83% had only one person they had blocked temporarily unblocked.
Egan says the bug did not reinstate any friend connections that had been severed, but someone who was unblocked might have been able to contact people on Messenger who had blocked them.
"This issue has now been fixed and everyone has been blocked again. People who were affected will get a notification on Facebook encouraging them to check their blocked list," says Egan.
Dire possibilities
However, Arthur Goldstuck, World Wide Worx MD, says there could be some serious consequences for having someone you blocked, suddenly unblocked, even for a short period of time.
"The key reason people block others is due to harassment, usually by an ex-partner where there is heavy emotional abuse involved, sometimes from multiple accounts.
"The harassment is usually done in such a way that they stay within Facebook's guidelines so cannot be kicked off the platform, and if they do happen to be kicked off, they create fake accounts and continue with the abuse.
"Being able to block someone is a very useful tool on social media to protect oneself from abuse, and this bug could have potentially exposed them to the people they were trying to avoid."
Goldstuck says there are other reasons a Facebook user would block another user, including blocking people because they don't appreciate the type of content the person shares.
"For example, people who share videos depicting animal cruelty or brutal police violence, with the misguided view that they are doing good, but actually bring up trauma for others watching.
"Or if a user posts conspiracy theories from the 'anti-vaxxers' or 'flat-earthers', they could be blocked because users don't need to be offended by what is not real when there is so much to be offended by that is real.
"And those with opposing political views; someone who is a right winger doesn't want to see anyone post about equality, and someone who believes in equality does not want to see posts promoting racism."
Goldstuck says being unblocked in most of these scenarios would make no difference to the person who was blocked because they are often unaware they have been blocked, but for someone who was blocked because they were harassing someone, they may notice this and redouble their efforts.
Damage control
This glitch comes at a time when Facebook is still working to regain users' trust after the Cambridge Analytica scandal that took place earlier this year. Global Facebook fallout was caused after it was disclosed that 87 million users' data (including 60 000 South Africans) was improperly harvested and sold to the political consultancy firm, which then used this data to target ads on Facebook in the 2016 US elections and Brexit vote.
Cambridge Analytica has since closed down and Facebook CEO Mark Zuckerberg had to appear in front of the US Congress.
Reuters reported this week that Facebook shares fell 2% on Tuesday, after a report that a federal probe on the data breach linked to Cambridge Analytica had been broadened and would include more government agencies.
The Federal Bureau of Investigation, the Securities and Exchange Commission and the Federal Trade Commission have joined the Department of Justice in its inquiries, the Washington Post reported, citing five people.
Goldstuck says Facebook has recovered from the Cambridge Analytica scandal, "but any new scandals will have a bigger impact, because of all the assurances they have given, but hopefully they have taken privacy more seriously".
He says the average user hasn't really changed their behaviour on Facebook: "Only a small portion of highly privacy-conscious people would have been persuaded to leave the platform."
However, Goldstuck says: "I believe there is going to come a time in the near future where trust is going to define the relationship between users and platforms, and Facebook doesn't quite appreciate the importance of that trust factor."