Oracle runs blockchain 'test drive' sessions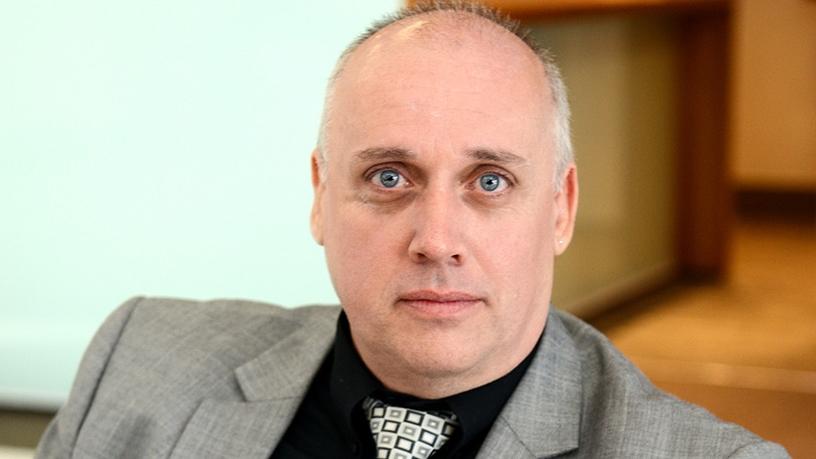 Enterprise software company Oracle is running an educational drive to teach local organisations the fundamentals of blockchain adoption, after the recent launch of itsOracle Autonomous Blockchain Cloud Service.
The blockchain-as-a-service (BAAS) solution, launched globally last month, provides organisations with a development platform to build their own networks, and integrate with Oracle software-as-a-service and third-party applications they already use, as well as other blockchain networks.
It enables users to provision blockchain networks, join other organisations, and deploy and run smart contracts to update and query the ledger.
The company says the platform received a positive reception from local organisations; however, there is still a huge lack of understanding about how the distributed ledger technology can be deployed within businesses.
Speaking at a blockchain media conference yesterday, Craig Nel, mobile and cognitive experience leader at Oracle Middle East, Africa and Turkey, explained: "We have seen a spike in blockchain interest locally since the launch of our BAAS platform. We are getting queries from companies who want to learn how to adopt the technology and better understand it; however, it's very clear that most are not sure about where it will be integrated and how it would be used.
"In response to this interest, Oracle has set up educational 'test drive' days to ensure local organisations understand what the capabilities are, and how they can gain value and skills, before they adopt the technology. Our aim is not to target specific market segmentation, but we have received a lot of interest from the financial sector, as is to be expected; they have always led with adoption of new technologies."
The educational sessions are hosted at the company's Johannesburg offices, where a real case blockchain environment is set up, providing partners and local organisations an opportunity to develop and implement their own blockchain solution on a real test case.
"SA is still lagging behind when it comes to the adoption of blockchain due to the fact there is still a lot of scepticism about new technologies. There are quite a number of reasons for that, including misconceptions about cost and complexity of blockchain, and lack of skills," Nel explained.
It is for this reason that the Oracle Autonomous Blockchain Cloud Service provides an autonomous blockchain cloud platform, to simplify operations, requiring no infrastructure lay-out as the responsibility of managing it lies with Oracle, he added.
Blockchain skills
According to an IDC report, global spending on blockchain solutions is forecast to reach $2.1 billion this year, more than double the $945 million spent in 2017.
Joost Volker, director of cloud platform business development and EMEA middleware, blockchain lead at Oracle, explained that while blockchain skills are scarce globally, users who generally understand the language used to code blockchain can learn to deploy it, with some training.
"The developers are often considered the blockchain experts; however, in our engagements with various organisations, we have found that people from a wide range of professional backgrounds can learn the use of blockchain, including those who understand business process management; those who have a background in integration; those with a good understanding of policy management (one of the concepts of smart contracts), all can grasp how to run a transaction on blockchain technology."
According to research firm Forrester, the severe skills shortage of blockchain engineers has seen more global organisations directly funding candidates who have an interest in blockchain programming.
Last month, ICT youth organisation Geekulcha partnered with smart software solutions firm Groworx to introduced a blockchain skills development programme for developers, cryptographers and enthusiasts who are interested in learning about the technicalities of blockchain implementation.
"In SA, we only have a handful of individuals who are experienced in blockchain research and development, meaning we have a shortage of blockchain talent. Through the programme, participants are given an opportunity to understand the fundamentals of blockchain technology by resolving blockchain-related problems spanning all sectors," explained Tiyani Nghonyama, COO of Geekulcha, at the time.
In May, local design and business institution Vega partnered with CoinEd to develop a short course to explore the various aspects of blockchain technology.