The impact of blockchain on business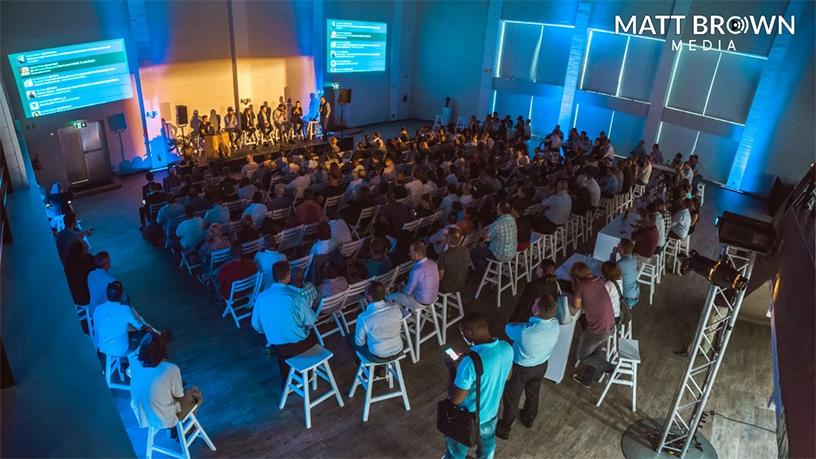 Over 250 delegates gathered in Hyde Park to hear about the latest on blockchain, Bitcoin and initial coin offerings.
The Matt Brown Show in conjunction with Blockchain Academy, Digital Kungfu and Matt Brown Media delivered expert views on why blockchain is arguably the most disruptive invention since the Internet.
One of the most pressing questions entrepreneurs, start-ups and business executives hoped to find the answers to was the magnitude and impact that this technology is going to have on the business world and the way in which we do business.
The panel consisted of the following experts: Lorien Gamaroff, CEO, Bankymoon; Farzam Ehsani, Blockchain lead at Rand Merchant Bank and chairperson of the South African Financial Blockchain Consortium; Matt Owen, CEO, Caesium Capital; Aatish Ramkaran, enterprise integration architect of the JSE, Matt Brown, CEO of Digital Kungfu and host of the Matt Brown Show; and Tanya Knowles, managing executive at Fractal Solutions.
The panel discussion kicked off with some debate pertaining to the current price of Bitcoin and whether or not it was justified.
An analogy between a platypus and Bitcoin was shared. Just as a platypus is neither a mammal, duck nor crocodile, it is unknown whether Bitcoin is a store of value, a currency or a commodity - rather it sits in its own asset class and cannot be compared to any of the above-mentioned.
While Bitcoin exhibits all the characteristics of a bubble, nothing like this has ever been seen before. It was stated that the true value of Bitcoin is derived from it being the world's first financial programmable asset. Money is now programmable.
A lot of speculation took place as to the tax implications soon to apply to Bitcoin investments and if they would be categorised as Capital Gains Tax or another avenue, as well as to how SARS would go about proving ownership of crypto-currency.
What is clear is that there are still many unanswered questions such as: Is Bitcoin a bubble? What action will SARS be taking? And how will this all be regulated?