New smart home hub launched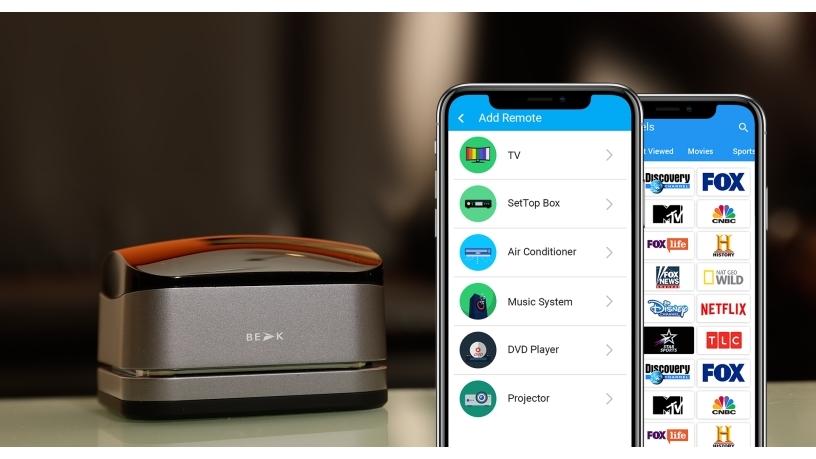 ControlAny has launched the Beak Smart App and Universal Remote Control, which is able to turn most home appliances into smart devices.
Created in India, ControlAny started building the gadget in October 2016 and it was launched in January of this year.
Beak has the ability to control any appliance in your home, regardless of the make or model, the company says. This is achieved by downloading the ControlAny app. Beak is equipped with various sensors and devices are controlled from the mobile app itself.
Through Beak's hub and app, you can control remote-controlled appliances such as light bulbs, locks, wireless cameras, video-enabled doorbells, radios, televisions, security systems and so on.
BEAK makes use of wireless procedures, such as Z-Wave, Zigbee, Bluetooth Low Energy and Bluetooth. To control the signals generated by traditional remotes, Beak has an IR transceiver to control IR devices, as well as temperature, humidity, ambient light and proximity sensors.
"Over the last six months, we've seen the creation of amazing new products entering the smart-home marketplace, all of which can be controlled remotely through the Beak Smart Hub," said ControlAny Co-founder, Pramod Sinha.
The Beak Smart Hub is available for purchase online through the Indiegogo Web site and will be available later through the ControlAny.com site, from whence it will be shipped to countries throughout the world, including South Africa.
Product pricing starts from $130 (as the early-bird discount) with the original price is being $190.
Purchase of Beak includes a USB charger and the product also runs with four *AAA re-chargeable batteries.
Beak was launched at the Consumer Electronics Show in Las Vegas (CES 2018), earlier this year.
It has won numerous awards, including the CES Innovation Award Honouree 2018, the Indiegogo Innovation Award 2018 and the IOT Innovation Award 2017.