Mobility, AI to revolutionise the retail industry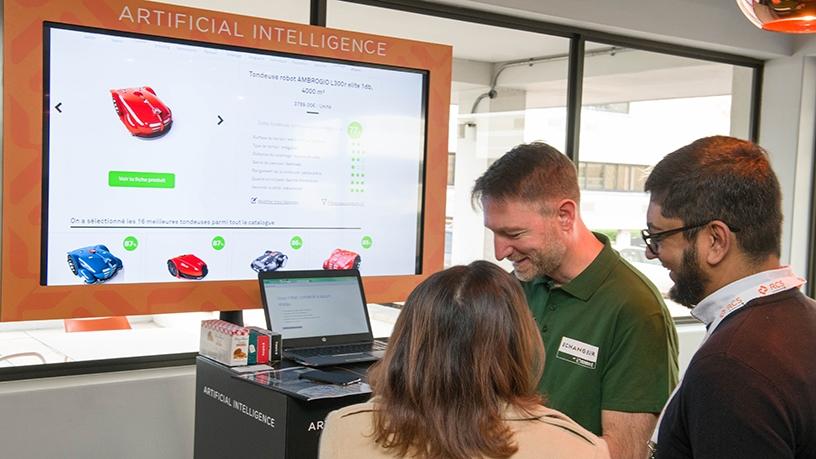 Local retailers need to adopt not just a mobile-first approach, but a mobile-only approach in their retail tech initiatives. Mobility is not only part of the retail tech journey, but it is the journey for both online and offline retail activity.
This was the word from Rudi Visser, head of innovation and acceleration at RCS, speaking to ITWeb on the sidelines of the RCS Retail Summit 2018 in Johannesburg yesterday.
Visser pointed out that the three main trends shaping the local retail tech space are financial inclusion, mobility and infrastructure.
"The mobile phone is definitely shaping the retail tech space as it creates an engagement platform and access to a broad range of information and services. Financial inclusion is another important aspect as it is a massive driver in all the social innovation spaces.
"Through the mobile device, people access the information which they require in order to access services that can help improve their credit scoring, save money, make payments and send money. It becomes a mechanism through which so much can be done."
The third trend, he added, is getting technology to where the people are as opposed to getting the people where the technology is, and this includes people who live in the remote parts of South Africa.
"Infrastructure is a key element of any retail environment, therefore taking fibre to the rural environments and creating co-working spaces, tech hubs and tech villages that are being supported and grown within those environments is important. Small businesses can't be the future if they don't have infrastructural support.
"While developing good quality infrastructure remains a challenge, the good thing is that we are now seeing more private sector firms joining our government in supporting rural retailers in providing retail tech which can add value to their businesses. And now these communities are also learning knowledge work such as coding and working with systems that are best of bread systems."
Global retail tech
Discussing global retail tech trends, Guillaume Rio, technology trends and partnerships manager at retail tech solutions provider Echangeur, explained that the current technological revolution is having a huge impact in the commerce sector, with many brick-and-mortar stores closing doors as consumers choose to shop online.
"Amazon Go, Amazon's new checkout-free convenience store; Tencent's Bingo Box in China and WeChat's payment platform are among the many technologies that are shaping the future of retail. Alibaba has pledged to invest millions of dollars between 2018 and 2021 in improving its logistics in retail applications.
"Improvements made by Amazon and Alibaba are enabling warehouses to be built in the sky, to shorten delivery times and reduce delivery costs. And this will undoubtedly impact brick-and- mortar stores. Already 7 000 stores have been forced to shut down in the US this year alone."
In addition, voice assistants like Amazon Echo and Google Assistant are set to become the dominant customer interface within the next three years, as adoption of artificial intelligence (AI) accelerates among shoppers, Rio added.
"AI is increasingly being used for face-recognition in the retail space. In New York, face-recognition is not only used to track people in the streets, but it has also been used to analyse shoppers' facial expressions, analyse their shopping behaviour and help them navigate online and physical stores according to their preferences and do much more ."