2018 Genesys Cloud Transformation Survey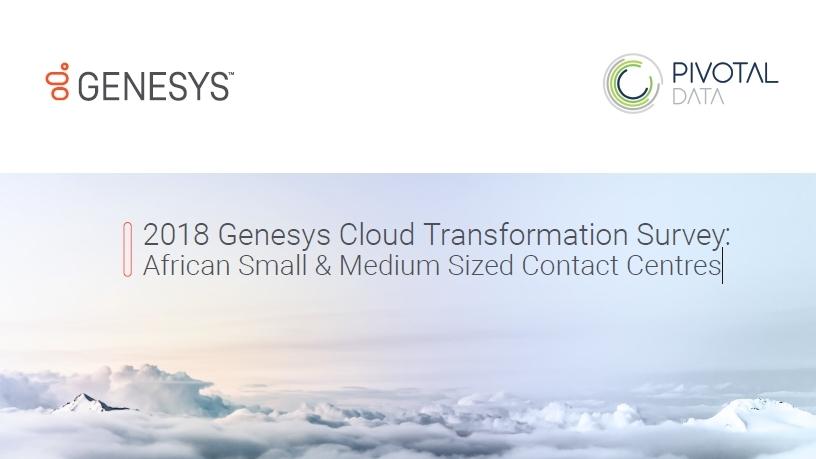 The 2018 Genesys Cloud Transformation Survey: African Small & Medium Sized Contact Centres analyses cloud contact centre trends, forecasts and predictions across five African countries: Botswana, Kenya, Ghana, Namibia and South Africa.
Genesys, which creates customer experience and contact centre technology for mid-sized and large businesses, commissioned Knowledge Executive to conduct the research. C-level executives, contact centre directors and managers were invited to participate in the survey through telephonic interviews that were conducted between November 2017 and January 2018.
The survey confirmed that the adoption of cloud computing technology in the African contact centre industry is growing and maturing as many companies across the continent shift from on-premises to hybrid and in-the-cloud models.
The inclination is strong in Africa's vibrant contact centre industry to adopt the cloud with hosted, virtual and ContactCentre-as-a-Service (CCaaS) solutions. However, a lot of work still needs to be done for further transformation to take place.