Architecture in the cloud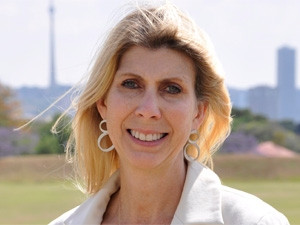 Cloud computing has the potential to make architects' jobs quicker and easier, by promoting collaboration and mobility.
This is according to Lynn Allen, an Autodesk technical evangelist, who was speaking at the Autodesk University Extension event in Johannesburg this week.
Allen highlighted three main reasons why architects should embrace cloud technology, the first being the mobile aspect of cloud. She noted that it is not unfathomable that architects will be using some type of mobile device as their workstations in the future. The fact that buying trends are shifting from desktops and laptops to tablets and smartphones further illustrates this shift, she noted.
"Mobility and cloud computing allow for storage anywhere, which makes accessing a drawing on site, and storing large files, simpler," said Allen.
Cloud computing also promotes collaboration, she said, making the creative process more like a social network. By allowing multiple people to access the same drawing at the same time, team members can work together and will always have access to the most recent designs. The cloud can also function as an ideal location to house reports on the progress of projects because everyone on the team can access this information with ease, she said.
The final reason cited by Allen was the improved processing power that architects can enjoy by moving some of their projects to the cloud. "You no longer are limited to the software your organisation has chosen to buy for you because you can utilise the improved computing power of the cloud."
Typically, architects have to wait for their software to process the data detailed in complex drawings, but cloud computing allows the user to better handle large volumes of data with multiple variables.
Rendering, which involves generating an image from a model, requires the analysis of huge volumes of data and can take anywhere from a couple of hours to a couple of weeks, noted Allen. She added that users can speed up rendering by accessing the multitude of servers that are at their disposal via cloud computing.
"Nothing is going to take your computer and drive it to its knees quite like rendering can. By moving it to the cloud, it will be much, much, much faster because it accesses many servers rather than just running on the power of whatever computer you are using."
There are many reasons to utilise the power of the cloud, she concluded. "Love the cloud. Give it a chance. Put your arms around the cloud and embrace all it has to offer."