Netcare introduces technology to diminish infection risks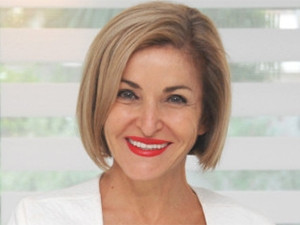 Private hospital network, Netcare has implemented a new technology to mitigate infection risks across a multi-hospital system in 47 of the group's hospitals.
Bluebird, created by Intelligent Medical Systems, is infection and antibiotic resistance prevention software that uses a proactive detection and focused intervention programme.
It was recently rolled out by the hospital following a successful pilot project in 2012 and was chosen after diligently assessing competing products, says Netcare.
Infections acquired within healthcare settings are one of the top risks faced by healthcare systems worldwide. This global problem is particularly of concern when viewed against the backdrop of the growing resistance of microbial infections to antibiotic treatment, says the hospital.
Dr Dena van den Bergh, director of quality leadership at Netcare, says it is critical that hospitals are vigilant and able to identify any potential infection risks, as well as to respond rapidly to ensure that these are quickly combated.
"Effective infection risk management programmes, using appropriate rule-based technology can meaningfully reduce the risk of infections, improve patient outcomes and support antibiotic stewardship to preserve the effectiveness of antibiotics for future generations.
"The power and functionality of the Bluebird system is demonstrated by its ability to immediately send electronic laboratory reports to the laptops and/or mobile devices of infection prevention practitioners, pharmacists, nursing unit managers and other members of the hospital leadership team," she explains.
The system, she notes, integrates laboratory data with Netcare's patient master data and antibiotic prescription data to enable quick identification of infected areas and prevention and antibiotic stewardship opportunities, which are flagged as alerts.
Bluebird standardises and streamlines workflow, which ensures that infection prevention practitioners, nursing leaders and pharmacists can prioritise specific focus areas ensuring early engagement with doctors, to the benefit of the patient, explains Van der Bergh.
According to Intelligent Medical Systems, Bluebird is browser-based and runs on industrial servers in the hospital's medical cloud. Clicking on any section of the hospital reflecting on the screen will provide detailed information about that hospital section's infection risk.
Bluebird's Ward Whiteboard, an interfaced program which optimises individual patient care and relevant patient information such as vitals, labs, allergies and postoperative day care, is organised and instantly available. The attending doctor has remote access. Infection control policy and protocols are immediately available, says the medical software manufacturer.
Jacques du Plessis, MD of Netcare's Hospital division, notes that since the Bluebird system is now fully operational across all 47 Netcare hospitals, it can be used to monitor infection prevention and antibiotic stewardship interventions at a group level, and resources and expertise can be deployed to support local hospital teams.
"Detailed information and recorded interventions can also be analysed to improve surveillance, while specific identified trends within certain regions and hospitals are available in management reports and can be used to inform national and regional policy.
"The achievements of this programme were highlighted in a research paper recently published in the Lancet Infectious Diseases medical journal on behalf of the Netcare multi-disciplinary antimicrobial stewardship teams. The Netcare programme achieved an 18% reduction in the consumption of antibiotics by in-hospital patients and demonstrated that a meaningful reduction in antibiotic usage can be achieved through a number of basic interventions," he explains.
Following the original Bluebird system pilot programme, an additional antibiotic stewardship phase was adapted for the Netcare hospital setting and introduced to extend the implementation of further coordinated interventions designed to improve and measure the appropriate use of antibiotics, concluded Du Plessis.