YouTube, Facebook head to video showdown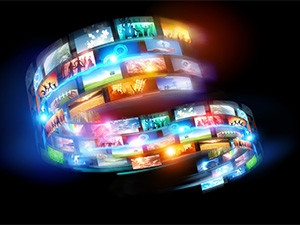 Facebook has started experimenting with its main app to make video more prominent while incorporating similar features from video rival, YouTube.
A 'Videos' icon will soon appear at the bottom of the Facebook app for a limited number of iPhone users. Tapping on this icon will take users to a personalised video stream, like that of the YouTube home screen.
"We'll be testing a dedicated place on Facebook for people to go when they exclusively want to watch video ? whether that's videos they've saved for later, or videos from friends, pages they follow, and other video publishers on Facebook," says Will Cathcart, Facebook product management VP, in a blog post.
"We'll be testing this with a small number of people now, so this isn't something most people will see on Facebook right away. We look forward to seeing how people use it to discover, watch and share videos with their friends."
Liron Segev, tech blogger and local YouTuber, says Facebook's move is logical. "It is a natural progression as consumers would rather press play than read."
"Online video is the next frontier of the media industry at large, not just an extension of social media," says Brian Neilson, director at research firm BMI-TechKnowledge.
Neilson said it would make sense if Facebook had to eventually separate the video hub from the main app. "Facebook has already separated out Messenger in an attempt to raise its status relative to WhatsApp, WeChat, etc, and has achieved some success in this regard. Facebook is also a huge video-sharing portal. Separating video out as an app would make a lot of sense."
Same-same but not
Segev says there will definitely be a cross-over between Facebook and YouTube but notes there are key differences. "Facebook has a guaranteed local audience and there is a much higher chance of immediate engagement, as most viewers will know the video publisher.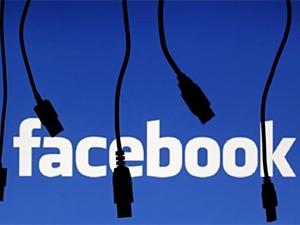 "It is, however, only available to your group of friends and who they share it with, whereas YouTube videos are available to anyone on the Internet. It does require a lot more work by the creator to reach the same level of engagement and discoverability."
Neilson believes YouTube will remain dominant, and by quite a significant margin. "It is already probably the world's second largest 'search engine' after Google - although the two are now integrated anyway. However, there is room for more than one, and Facebook can exploit its own dominance in the social media space.
"YouTube is becoming more integrated with Google's broader range of applications and as such will cover all the bases under the Google (or Alphabet) banner."
YouTube will continue to be the leading video platform, as it has been for the past 10 years, says Segev. "But it will soon have to do something to differentiate itself within the video space. Other social networks are all moving in that direction."
Multi-task distractions
In addition to the dedicated video hub, Facebook has been experimenting with a number of video features that give users more flexibility when watching.
One feature allows users to multi-task while watching videos by placing the video in a 'floating' screen above the Newsfeed - allowing users to continue scrolling.
Once a user has watched a video on Facebook, suggested videos will follow. This feature has been tested on iOS for the last few months. "While we're still in the early days of testing, we're pleased with initial results, which show people who have suggested videos are discovering and watching more new videos," says Cathcart. The feature will soon be rolled out to the Web and Android.
The social network also now allows users to save videos for viewing later. "Users want to watch a video, but they don't have time or aren't in a place where they can turn on sound."
A new tool for publishers helps them better manage and control their videos on Facebook. "We recently began testing new video-matching technology with a set of partners, with the long-term goal of providing a comprehensive video management system for creators," says Cathcart.
Stats speak for themselves
In South Africa, Facebook has grown its user base by 8% in the past year, from 12 million to 13 million. YouTube increased marginally more, with a 15% rise from 7.2 million to 8.28 million users, according to the SA Social Media Landscape Report 2015.
Facebook said in April its users were watching four billion videos a day (globally), compared with three billion in January and one billion in September.
According to YouTube statistics, more than a billion people worldwide make use of the video platform, 300 hours of video are uploaded every minute, and the number of hours people spend on YouTube each month goes up by 50% every year.