Euphoria's VOIP telephone service takes off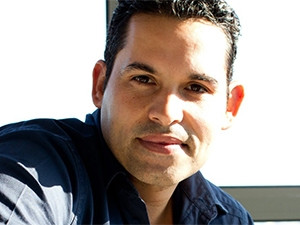 Just six months after the launch of the Fresh Phone - a VOIP telephone service that works off fibre to the home (FTTH) and fixed home LTE - local cloud PBX provider Euphoria Telecom says the product has gained much popularity.
Euphoria Telecom CEO George Golding says the service is becoming a popular option for residential users. "It is independent from any Internet service provider, giving customers the choice of which service provider they prefer to use. If a customer decides to change Internet service providers, they do not have to change or find a new telephone service provider. The system works on any Internet service provider's backbone."
According to Golding, the growing popularity is attributed to a few factors, such as low-cost calling, locally and internationally, "on a per-second billing system with no connection fees or minimum costs. As well as being a pre-paid system".
The service was built to solve a growing problem FTTH and fixed home LTE roll out to more neighbourhoods in South Africa, he adds. The company explains that the Fresh Phone gives customers access to a dashboard that shows them all the information about their telephone system online. "Customers enjoy the ease of seeing all their information in one place, they can log onto their system from anywhere at any time and can access real time inbound and outbound itemised call history, which is a standard feature. We do not sell or provide any telephonic or e-mail support in relation to the mobiles you purchase from third party retailers. We provide support in the way of help videos and guides as well as our online forum."
Golding says the ability to port current geographic telephone numbers at a minimal fee is also an advantage. "Being a cloud-hosted service allows customers to keep their numbers without having to order a new geographic number."
VOIP services are slowly growing in popularity in SA. Earlier this year, local independent telecoms provider OTEL opened its first retail store in partnership with Vodacom. OTEL is a licensed business-to-business provider of VOIP and broadband infrastructure-as-a-service solutions.
The VOIP provider's first store was launched at the Menlyn Park Shopping Centre in Pretoria. The OTEL Connect Store is the South Africa's first co-branded OTEL and Vodacom walk-in retail outlet. Speaking at the time, Rad Jankovic, CEO of OTEL, said: "Local fixed, mobile and VOIP users have a choice of a couple of fixed-line providers, several cellular networks and dozens of VOIP operators, which can potentially be confusing for the consumer. OTEL is now able to build a product offering around a client's budget, voice and data requirements and location."