AI, machine learning needed to combat modern threats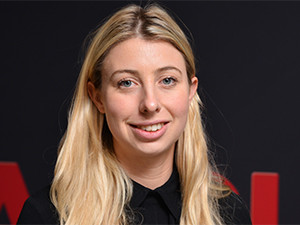 Legacy controls are constantly being outpaced by the ever-changing threat landscape and this is why machine learning and artificial intelligence (AI) need to be used when a company is setting up their cyber defence system.
This is according to Darktrace country manager Eleanor Weaver, speaking at the ITWeb Security Summit 2017, being held in Midrand this week.
Darktrace has a fundamentally different approach to cyber security defence systems, that it calls the 'enterprise immune system'. Weaver says it is based on the human immune system, an internal system that seeks out and kills disease-causing outsiders.
She says the reality of modern day cyberattacks is that the threat is already on the inside. Companies are no longer protecting themselves from outside threats only.
Darktrace's enterprise immune system is based on AI and unsupervised machine learning, which learns their customer's networks inside out.
It has the ability to pinpoint any anomalous behaviour on the network and send out an alert when things get really strange, to prevent cyber attacks before they happen, says Weaver.
Because of the changing nature of threats - due to the Internet of things (IOT), the cloud, virtual machines, software as a service - the system needs to be able to constantly adapt, be scalable, and work on every network, she explains.
Weaver cited several case studies where new threats were found on systems, such as those using IOT. She says there is often a race to market with the IOT devices and little to no thought is put into the security at development phase of these products.
In conclusion, Weaver says the battlefield is now inside corporate networks and old rules no longer work. No security team, irrespective of size, can keep up with the new era of machine threats, she says. This is why AI and machine learning is needed when creating the next-generation of cyber defence systems.