DA calls for Parliamentary review of e-tolls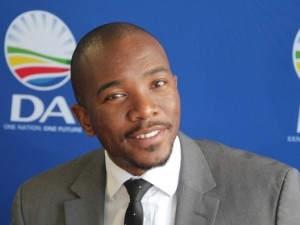 While civil society has cautiously welcomed the notion of an e-toll review and the appointment of a panel to look into the contentious system, the Democratic Alliance (DA) will this week move for the issue to be taken up in Parliament.
This comes about 10 days after newly-appointed Gauteng premier David Makhura revealed plans to "set up a panel to review the impact of e-tolls and invite new proposals on how we can find a lasting solution to this matter" in his State of the Province Address. Makhura said at the time the process would involve national government, municipalities and all sectors of society. Further details are expected in the coming days.
Vocal on the issue of e-tolls from before the May elections, DA parliamentary leader Mmusi Maimane is now putting pressure on government's transport portfolio committee to conduct a full review of e-tolls, and debate the outcome of this in the National Assembly.
"While we welcome the new premier's late arrival to the issue of e-tolls, we contend that because e-tolls were introduced by enabling legislation passed by the National Assembly, it is the responsibility of Parliament to monitor the impact of its implementation and whether its stated aims and objectives have been met."
Fuel levy
The Transport Laws and Related Matters Amendment Bill (e-toll Act) was signed into law in September last year, paving the way for open road tolling across Gauteng.
Maimane says the DA will draft a private members Bill that will "make the process of imposing any e-tolls in future both consultative and democratic". The Bill will call for the e-toll Act to be amended to the end of ring-fencing the fuel levy for the purpose of road construction and maintenance.
"Currently, the National Roads Act of 1971 allows the government to collect a fuel levy from every litre of fuel sold, and to add that to the national fiscus and spend it on any budget item. Over R240 billion has been collected through this levy since 1998," says Maimane.
"Our position is that the fuel levy ought to be directed solely to road construction and maintenance, which will further negate the need for e-tolls."