SA fails in maths, science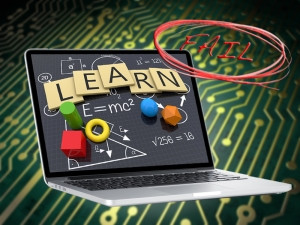 A damning World Economic Forum (WEF) report has ranked SA's quality of mathematics and science education as last among 148 countries, with analysts warning of long-term implications for the country's ICT sector.
The WEF's Global Information Technology Report uses a "Networked Readiness Index" to analyse a country's ability to effectively exploit ICT for economic growth. The report used data collated from the International Telecommunication Union, the United Nations, the World Bank and business leaders from the countries surveyed.
SA's overall quality of education, when taking all subjects into account, was ranked 146, compared to 140 in 2013, the WEF says.
However, the Department of Basic Education (DBE) dismissed the report in a statement, slamming it as "not a credible or accurate reflection of the state of education in South Africa".
According to the DBE, the WEF's report "is based on interviews conducted with business sector executives and reflects nothing more than their personal perceptions". It points to the international 2011 Trends in Mathematics and Science Studies benchmark report that showed improvements in mathematics and science competences of Grade Nine learners, when compared to Grade Nine learners tested in 2002.
Although the DBE punted glowing pass rates for the matric class of 2013, a closer look at the most recent figures shows fewer students are taking the key subjects compared to previous years, while low numbers are passing with more than 40%.
ICT veteran Adrian Schofield says SA needs to do more to equip teachers with necessary skills and technology for teaching the key subjects, while more pressure on government could yield results. "I would like to see much more effective lobbying coming from industry around the serious effect that the lack of local skills is having on the economy," he says.
Urgent intervention
Annette Lovemore, Democratic Alliance shadow minister of basic education, says the WEF ranking is no reflection on the ability of SA's learners, but rather of the system. Parliament's portfolio committee on education needs to address an "out of date" national strategy, teacher shortages, inadequate teacher training and a lack of support from district offices, she says.
Lovemore notes that a ministerial task team last year found "gaping holes" in the progress of teaching programmes for mathematics, science and technology, adding that basic education minister Angie Motshekga was unaware of teacher shortages for the key subjects.
Vanessa Raath, GM of recruitment company It's About People, "cannot believe South Africa is behind other third-world countries in Africa". She says mathematics is a key subject for students wishing to enter the ICT sector, as not many who do science degrees move into the arena.
Raath questions how universities will cope with students who do not have sufficient skills to enter courses that hinge around mathematics, noting they will either have to drop their admission standards, or bridging courses will have to be implemented.
The world is heading towards becoming a global village and if SA is not tapped in, the country will be left even further behind, says Raath. She says the country has the talent, but not enough is being done to nurture it. "It's a crying shame because the talent is there."
Raath adds the ICT sector will face an increasingly shrinking pool of talent unless government starts a special programme to tackle the issue. She notes it is already very difficult to fill IT positions, and questions what the situation will be like in four or five years' time. "This is the future."