M4JAM exceeds growth target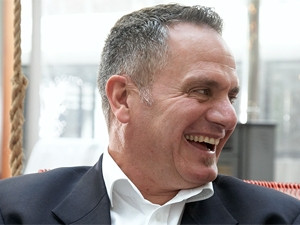 The Money for Jam (M4JAM) concept was conceived early in 2014, and was up and running in 115 days. According to Andre Hugo, co-founder of M4JAM, the response to M4JAM exceeded growth targets by well over 300% and the platform's base continues to grow daily.
Hugo chatted to ITWeb recently about how the micro-jobbing platform can be used to bolster mobile engagement between brands and consumers, while providing much-needed employment and stimulating the economy.
"We put R854 000 into our jobbers' wallets within the first 21 days of business. This is real money going into the economy in increments of R15 to R25," said Hugo. "That's a lot of jobs, proving the demand for this type of platform is very real - where micro-jobbing is an effective mechanism to stimulate the economy."
As a micro-jobbing platform, M4JAM breaks down large projects into small tasks so that geographically dispersed people with access to a mobile phone can complete a job quickly and independently in exchange for payment.
For Hugo, this type of platform is about more than market research and can be utilised to run audits, complete merchandising, brand activations and coordinate groups of mystery shoppers. M4JAM can also be used to gauge brand awareness or the public's sentiment towards a specific product or service. "M4JAM is a data-driven company," he noted, adding it allows businesses to gain insights from the data they uncover via each completed micro-job.
While industry pundits have spent the last decade claiming each year is the year of mobile, most brands have failed to leverage mobile opportunities in a way that facilitates real engagement and builds real relationships with their customers, highlighted Hugo.
He believes true mobile engagement redefines how a brand builds relationships with clients because both the brand and customer are working in unison to build the kind of service or product that consumers really want.
"The reality is that it's what the consumer says about the brand that makes or breaks it," he stated, continuing that everyone from big business to government to NGOs can learn a great deal from real customer feedback. Today, you actually can't afford to not actively engage with their customer base, said Hugo.
Market disruptor
"The idea of digital disruption is to build your customers into your business model as a strategic asset, building value-adding solutions around the customer and engaging them in a one-to-one relationship," Hugo outlined.
The Internet and mobile connectivity allows for real-time experience tracking, which in turn drives improved service delivery, product innovation and potentially dynamic customer-centric pricing, he added. "The value of disruptive business models is that they produce efficiencies in real-time - building trust and transparency between the consumer and business."
When looking to create the kind of disruption detailed above, Hugo pointed out M4JAM did not easily lend itself to an application-based strategy. This would have required it to build an app for multiple platforms, without an established community, which would demand a huge marketing budget and make scaling the business exceptionally complicated.
Utilising a platform-as-a-service offering allowed the M4JAM team to create something to cater to its unique business model. The partnership with WeChat enabled M4JAM to tap into an existing community and it has also attracted new users to the WeChat platform, said Hugo.
"As a value-added service, we have been able to tap into and help grow the community as well as solve the digital wallet dilemma of why people would put money into a digital wallet, creating multiple opportunities downstream for m-commerce."
Despite the focus currently being on smartphones, Hugo detailed that while M4JAM is not closed to the feature phone market, it is aware of how a feature phone ecosystem could restrict the type of jobs offered to the community. "As a result, we will remain focused on our current strategy and consider alternatives once we have reached key milestones."
Among these milestones, Hugo discussed M4JAM's global ambitions. "We plan to challenge the status quo for both the consumers and business.
"M4JAM was established to create social change through micro-jobbing, bringing value to brands in real-time, from real customers - ultimately bringing brands and new consumers closer to each other."