Netflix speaks out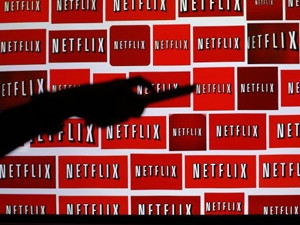 On-demand Internet video provider Netflix has responded to scathing accusations made against it by Denmark-based research house Strand Consult recently.
Netflix says it has no comment on the research note that claims the US tech giant is shaking down the telco and content industries and manipulating regulators.
Netflix's director of corporate communications, Anne Marie Squeo, responded to ITWeb's request for comment this morning, saying: "We have no comment on the Strand 'research', the genesis of which is evident from their Web site and has led most reporters to ignore [sic]."
On background, added Squeo, Netflix is "very transparent about our Internet service provider (ISP) [speed] index and the very real issues consumers have had as a result of purposeful congestion by Internet service providers".
On the currently contentious issue of net neutrality, Netflix this week told UK-based news site The Register that it believed consumers should get the Internet they pay for.
"Broadband providers sell packages that promise certain speeds and should deliver what they sell instead of trying to double dip and charge both consumers and content providers. We work with ISPs around the globe and deliver Netflix video as close to the viewer as we can, offering free hardware and services to ISPs as part of our Open Connect Content Delivery Network."
In the US, various Web companies have protested the Federal Communications Commission's (FCC's) proposed net neutrality laws, which would - according to opponents - result in an Internet highway kind of scenario, with fast lanes and slow lanes priced according to speed.
Telecoms companies in general are opposed to utility regulation of the Internet. Meanwhile, Internet companies like Netflix, Mozilla, AOL, etc suggest that broadband providers need to be regulated as strictly as possible.
Political economy
Strand researchers John Strand and Roslyn Layton have also responded to ITWeb's article around its claims, "Netflix not playing nice?", published on Monday.
"There is no doubt that topics such as Netflix, broadband, and over-the-top (OTT) get readers' attention. To boil down the issue of one of net neutrality without addressing the political economy is just too simple."
Strand and Layton say, with competition and technological change, there are winners and losers, "but we believe that parties should have the battle with a level playing field in the marketplace, not in the backrooms of national regulatory authorities".
A regulatory regime that treats all technologies equally is in the best interest of consumers and innovation, say the research duo. "Net neutrality as advocated by Netflix is nothing more than a price control that requires the price of Internet transit to be zero. It puts the burden of broadband investment only on consumers, not on Netflix or any other party. Historically, networks have been funded by a variety of actors (advertisers, etc).
"Indeed, the recent award of the Nobel Prize in economics to Jean Tirole reiterates that parties that create congestion on the Web should pay for it. However, if there is anti-competitive activity, anti-trust authorities can manage this without ex ante prophylactic net neutrality rules."