Rubrik unveils converged data management solution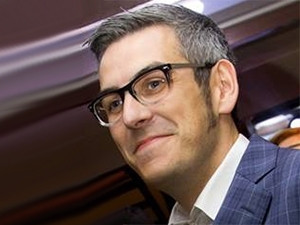 Data management company, Rubrik has introduced a converged data management solution for data backup, recovery and data archival used for running heavy business workloads.
Speaking at the unveiling in Johannesburg yesterday, Filip Verloy, sales engineer for EMEA at Rubrik, explained that the solution, comprised of the Rubrik r300 and r500 Series, is a cloud data management software that delivers data protection, automated backup, instant recovery, unlimited replication, and data archival, at an infinite scale.
"Data is growing exponentially. Every year there is an onslaught of data that has to be managed by the end customer. The Rubrik platform, built for business critical workloads, focuses on how to manage and protect that data through the entire lifecycle, while simplifying data centre infrastructure.
"Since 1990 until today, we have not seen any significant transformation taking place in the backup and recovery space. Traditional backup tools would consist of multiple software components such as back-up agents and back-up software - all of these pieces have to be installed in physical servers just to be built onto a backup application, which is typically a disk or a tape. In the end you have multiple pieces that you have to architect together to build a simple backup and recovery solution," he noted.
Rubrik, he added, is converging all those software and hardware components and combining them into one box that does everything. The backup, archive, replication and recovery software capacity is built into the appliance in one single solution.
"What distinguishes Rubrik from other data storage devices is that, there is no installation and configuration required, and no purchasing of software and licences. It's an appliance that does everything out-of-the-box. The data is kept locally in the customers' data centre, and it can optionally be archived onto public cloud for longer-term data retention," Verloy pointed out.
Through the technology, Rubrik says it is trying to introduce new concepts of convergence and hyperscale into the backup and recovery market.
The platform, distributed by Networks Unlimited, is targeted mainly at SMEs and enterprises that have virtualised workloads and have undertaken the virtualisation journey.
The Rubric 500 series is built for highly secure environments and used by customers who are concerned about encrypting their data and keeping it very secure. The box is tamperproof. If anybody tampers with it, all the data will be destroyed.
The Rubric 300 series is the more popular version. It has a few models ranging from 11 to 30 terabytes, and brings physical SQL and Linux capabilities together to mix both physical and virtual environments, says Rubrik.