Business as usual at Westcon-Comstor SA, says CEO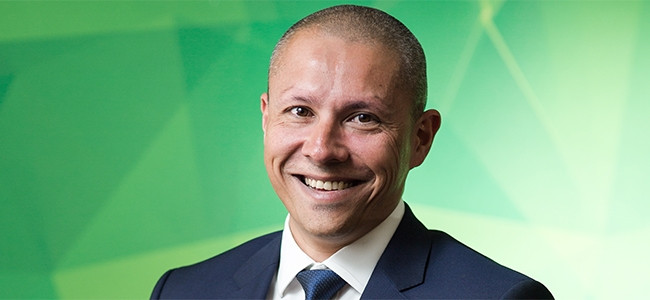 The recent concluded disposal of Westcon-Comstor $800 million (R10.4 billion) by ICT solutions company Datatec will have little negative impact on the SA operations.
This is according to Rakesh Parbhoo, newly appointed chief executive officer of Westcon-Comstor SA, who believes the deal provides an opportunity for the entity to refocus its strategy on a more customer-centric one. Parbhoo took office a month ago.
In June, Datatec announced it had entered into a definitive agreement to dispose of its Westcon-Comstor business in North America and Latin America (Westcon Americas) to Synnex for a maximum consideration of $800 million (R10.4 billion) and to sell 10% of the remaining part of Westcon (Westcon International) to Synnex for $30 million (R390 million).
The deal was concluded earlier this month with Datatec receiving shareholder approval at its general meeting held on 30 August.
"The sale has had minimal impact in on us here in SA, it's a transaction which is really around shareholding so obviously it has impact on Datatec and an impact on the changes in the US [market] but in terms of our daily lives and what we need to do here in SA, it's business as usual.
"At this point, we don't foresee any dramatic changes, but they may however be opportunities that may come out of this [sale] at a later stage. For now, the foregoing strategy will be centralised around our partners and our customers," said Parbhoo, who was speaking exclusively to ITWeb.
Parbhoo highlights that the minimal impact does not however translate to the local entity being viewed as insignificant.
"The South African market is one of the significant markets and it is one of four global distribution centres in terms of the warehouse and facilities we have here. There is also significant investment being made into further development of the local market indicating that there is confidence in the potential growth of the market. With regards to economies across the African continent, SA is up there among the top economies.
"While the region is still considered an emerging market, it is still a significant market as it possesses a lot of skilled resellers, vibrant market in private and public sectors which certainly has the interest of the group."
He indicates that major investments will be geared towards the group's cloud solution offerings as well as the customer service solutions.
"The two areas we are investing in strongest is our cloud solution as well as customer service. However, we need to clarify that this does not mean we will be competing with our customers and partners. We don't deal with the end-user, our business is to support the resellers. With regards to customer services, we are about to be the first to go live with our 24-hour customer service desk which will go across all our vendor solutions for customers to have one solutioning and procurement of the kind of service they would like to sell to the end user."
Expansion into the African region is also a key focus, added Parbhoo, "Although we are physically SA-based, we are keen to provide more value across the African continent."