Getting project managers up and running fast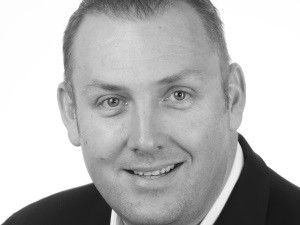 When is the most practical time to employ new project managers for the work you know will be streaming in over the next few months? It makes solid business sense to wait a while, ensure the work is actually in hand and then bring in new project managers who, if they are worth their salt, will be able to hit the ground running.
Right?
Not according to Guy Jelley, CEO of online project portfolio management (PPM) application provider, Project Portfolio Office (PPO).
Jelley said his company experienced substantial growth over the past 18 months, resulting in a 200% growth in the number of project management consultants in its team. The journey to effectively 'on-boarding' these skilled individuals was "fun, rewarding and painful", and several important lessons were learned along the way.
"We had implemented a full project portfolio management (PPM) methodology which is used for every type of project, while keeping the projects' different governance requirements in mind," he explained. The new recruits had to get to grips with this methodology as quickly as possible.
PPO developed a comprehensive, three-month project template including a combination of classroom, self-learning and on-the-job training for all new project managers. Their progress was monitored and evaluated monthly.
From their first day, the new managers were given their own "learning" project using the PPM methodology. "By week four, every project manager that we had on-boarded understood our process and reporting requirements as they were using it themselves," Jelley said.
"Throwing a project manager into a real implementation project on day one doesn't work. Spending time coaching and sharing knowledge resulted in them beating their time to meet value targets," he added.
According to Jelley, the key lessons learned from this experience include:
1. Don't employ when the need is already there, give them time to settle in and become competent;
2. Ensure your PPM methodology is documented and easily accessible (including templates) to your project managers;
3. Give project managers full access to the PPM methodology and tools quickly;
4. Let them run real projects from day one using the tools and PPM methodology (even if it's their own on-boarding projects);
5. Give them a full view of the business and introduce them to as many key managers and leaders as practically possibly to help grow their relationship and network outside of the PMO;
6. Formalise the on-boarding and coaching by doing formal monthly reviews to ensure the time spent up front is valuable;
7. Allocate a coach (and friend) to the project manager for their on-boarding;
8. Treat contractors and permanent project managers the same in terms of on-boarding; and
9. Celebrate monthly success and project completion.