More moolah for Gauteng network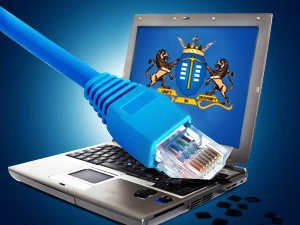 The Gauteng Broadband Network, which is running six months ahead of schedule, is set to receive a shot in the arm as it has been granted another R333 million.
The R1.2 billion deal was earlier this year awarded to Altron subsidiary Altech TMT, and will be built and operated by Altech until it is handed over in just under five years' time. Willie Oosthuysen, Altron's group executive for technology and strategy, says the project is running six months ahead of schedule and has a return on investment of 17 months.
Presenting Gauteng's adjusted budget yesterday, MEC Barbara Creecy said R333 million had been reprioritised towards the network and other ICT-related aspects to "give effect to the modernisation of the public service and speed up the connectivity of provincial government sites in this financial year".
Gauteng's network will incorporate 1 600km of high-speed fibre-optics and will consist of an initial eight core locations, no greater than 80km from the next core location, which will be connected by a 10GB "protection ring".
The project is set to connect all provincial government buildings, including regional satellite offices, all Thusong centres (multi-purpose community centres), hospitals and schools, with six core sets to be connected by the end of the financial year.
Among these sites is the Chris Hani Baragwanath hospital, the Gauteng Department of Finance, the Gauteng Funding Agency, the West Rand District offices in Randfontein, Teraco in Kempton Park, and Telkom (for the government Data Centre). These sites are distribution nodes from which it will be possible to start connecting other government buildings.
Overall, Gauteng's adjusted budget has gained R237.7 million to reach R87.2 billion. The network is expected to save the province over R150 million per year once implemented as it will cut down on the province's R215.3 million telecoms bill.
Previously called G-Link and before that the Blue Umbrella project, the project has been on government's to-do list since 2008, but stalled over recent years. It ultimately aims to provide network coverage to 95% of Gauteng's population.