Apple retains grip on aspirational market with iPhone X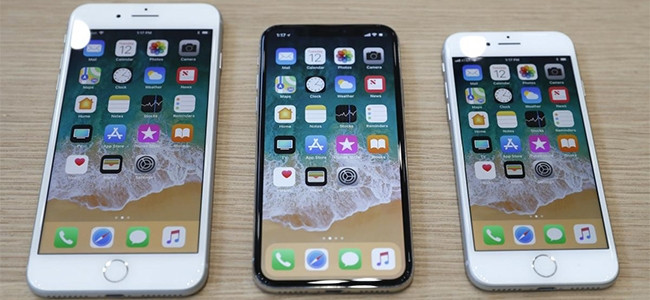 Apple added two new smartphones to its range, and unveiled a special edition flagship, at an event in the US last night.
The iPhone X is a premium smartphone to commemorate the 10th anniversary of the Apple iPhone.
The new features (as predicted in several pre-launch leaks) include a 5.85-inch edge-to-edge bezel-less display, an OLED screen, no home button, an improved front camera system, and 3D imaging software.
The 4.7-inch iPhone 8 and 5.5-inch iPhone 8 Plus were also revealed, and from the front look identical to its two predecessors. The devices now have glass on the front and back, with an aluminium band that holds them together. Other features include an updated Retina HD display and the new A11 Bionic chip, which will reportedly make it 25% faster than the iPhone 7's A10.
All three new handsets will feature wireless charging.
Arthur Goldstuck, World Wide Worx MD, says: "The Apple unveiling encapsulated the nature of Apple's strategy in recent years: there were no surprises, with even the names of the devices known in advance."
He says there was no remarkable innovation. Apple billed its introduction of wireless charging to the device as "game-changing", but the feature has been available in the last three generations of Samsung flagship phones.
"The edge-to-edge display made it possible to put a bigger display into a smaller device, something both Samsung and Huawei have been getting right for some time. The dual camera allows Apple to catch up to Huawei and Samsung, but certainly not overtake them."
However, Goldstuck says the real differentiator for Apple is that the iPhone has a greater aura of value than any of the other phone brands.
"It remains the dominant brand in the US, which in turn dominates mass media perception of technology and gadgetry. As a result, the iPhone remains the most aspirational phone brand globally. That, in turn, allows Apple to charge the biggest premium on its phones, and constantly maintain the highest margins in the hardware business. That drives Apple's massive profitability, cash in the bank, and its rank as the most valuable company in the world.
"People who have bought deeply into the Apple ecosystem will pay almost anything to get the latest flagship device. The fact that they have been willing to pay a premium in the past means they will be willing to do so again with this one."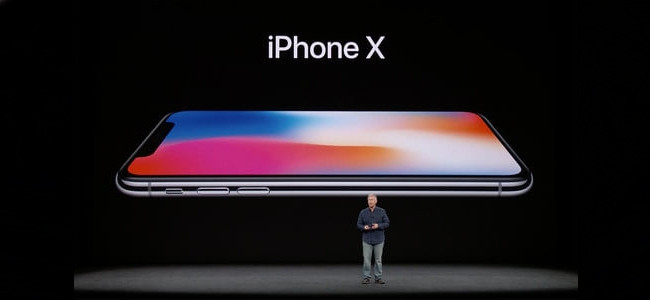 Last year's iPhone 7, 32GB was priced at $800 and sold for R13 000 in SA. This means the new 256GB iPhone X handset could sell for close to R20 000 here, due to import fees and shipping.
Ian Fogg, senior director (mobile and telecoms) for IH Markit, says the iPhone X will still "sell in enormous volumes because Apple has repeatedly demonstrated its ability to persuade consumers to shift their overall spending to place a greater share of their disposable income towards a smartphone purchase".
"Apple aims to make great products which are well-designed, with features which work perfectly as described, and as a result represent good value for the price."
Frank Gillett, VP and principal analyst at Forrester, says: "Apple's new products are designed to preserve and expand their roles in people's lives. New iPhones will help Apple stay competitive, with the iPhone X serving as the aspirational and expensive product to stay in a leadership role."
Goldstuck says the company may be deliberately overpricing the iPhone X to constrain demand as it has been reported the OLED screens are in short supply.
"In effect, this suggests Apple can charge what it likes and people will still buy the device in enough numbers to maintain its targets."
Facial recognition almost fail
Along with the home button, the fingerprint sensor has been removed from the special edition iPhone. The fingerprint sensor has been replaced by facial recognition software which unlocks the device when users look at it, called FaceID.
Apple says the software uses an infrared camera to map out the user's face, and uses artificial intelligence to verify it is the correct person. The software will reportedly work if the user is wearing a hat or glasses, in dark conditions, but only when the user's eyes are looking directly at the phone.
FaceID is supposedly more secure than TouchID, with the odds of the phone being unlocked by another person at one in a million.
When Craig Federighi, an Apple senior vice-president, went to demo the feature on stage he said: "Unlocking it is as easy as looking at it and swiping up."
When he looked at it, the demo phone did not unlock and it looked like he had to put in a pass code to get into the device, which left Twitter users wondering if the feature actually works.
However, it was explained after the keynote that Federighi was unable to unlock the phone because it had rebooted and iPhone requires a passcode to be entered when it is turned on and before it accepts biometric input. He then switched to a backup phone to continue with the demo.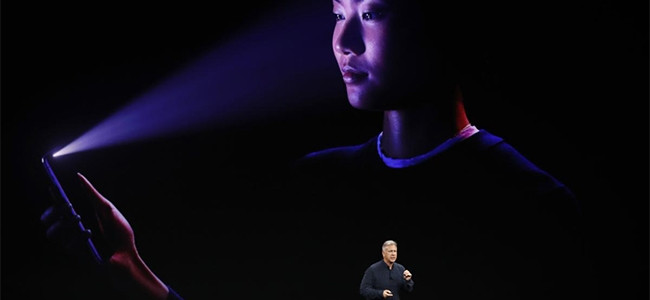 "Face unlocking and authentication is not a new feature. Google introduced a basic form with Android Ice Cream Sandwich in 2011 but it proved easy to defeat with a static photograph. More recently, Samsung offers facial unlock on its S8, S8+ and Note 8 but markets it as a convenient feature with a lower level of security than fingerprint authentication," says Fogg.
"Apple is aiming higher to deliver a face authentication system suited to fully replace fingerprints in both speed and accuracy. This is a risk because no one has shipped such a design before... The sensor technology Apple is pioneering in iPhone X has the potential for wider uses in future, perhaps eventually beyond the smartphone in augmented reality smart glasses."
Standalone watch
The Apple Watch 3 also made a debut at the keynote. The new smart wristband will include an LTE connection. It will cost $399 with LTE and $329 without.
Julie Ask, VP and principal analyst at Forrester, says adding a cellular chip to the Apple Watch changes things both for the good and bad.
"Negatives include that it adds cost, bulk and battery drain. Depending on what kind of a deal Apple works out with carriers, a smartwatch with a cellular chip would also require a contract with a provider or an addition to an existing contract. It would be awesome if the service were bundled in with the watch - like the original Amazon Kindle," says Ask.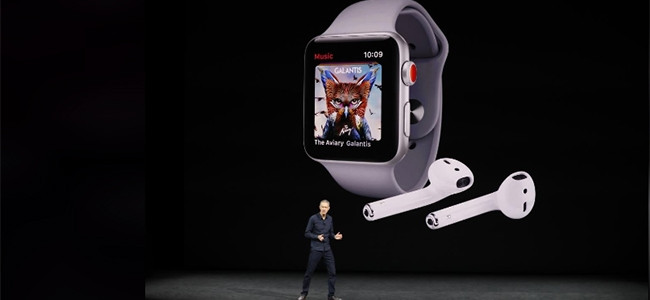 "Positives include that some features like fitness and payments already work without the phone. If Apple could extend this to music, notifications, telephony, etc, this would improve and increase the utility of the device. If voice/virtual assistants like Siri continue to improve, consumers will use more features on the device."
Fogg says: "The Apple Watch Series 3 design is an impressive technical achievement because Apple has added 3G and LTE connectivity without increasing the size of the watch. All rival cellular smartwatch models are vastly larger than their non-cellular versions."
However, he says: "The consumer appeal of LTE smartwatch support at this stage is uncertain. The lack of a large display on a smartwatch means it cannot yet replace a smartphone for many applications. Plus, key consumer apps such as WhatsApp, Facebook or Google Maps do not have native Apple Watch versions: leave the iPhone behind, and users leave behind almost of all their apps, even with cellular. Plus, they leave their main camera behind too."
The date for new operating software was also announced. Both iOS 11 and WatchOS 4 will be available to download on 19 September.