Bad call for African Internet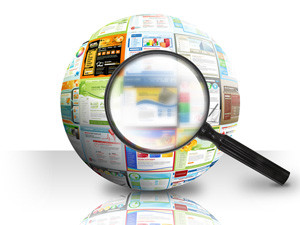 The current talks at the World Congress on International Telecommunications (WCIT-12), in Dubai, could harm Africa's poor, as proposals would push up the cost of accessing content on the Internet.
The 12-day International Telecommunications Union (ITU) conference is being held to renegotiate the International Telecommunication Regulations (ITRs), a binding global treaty that facilitates global interconnection and interoperability of information and communication services.
Around 2 000 delegates, from 190 governments around the world, and over 100 local and international press are at the Dubai World Trade Centre, from 3 to 14 December. The new rules will be the first update since 1988.
However, proposals have been discussed that could drastically change how Africa's citizens access the Internet and mobile technology. If the proposed language succeeds, the power of the Internet to promote opportunity and drive economic growth in Africa could be in jeopardy.
Proposals, by Africa and the European Telecommunications Network Operators Association (ETNO), suggest implementing a "sending party network pays" rule. This would force content providers to pay local telecoms operators for the delivery of user-requested data, pushing the cost of access up for those who can least afford it.
As a result, content would either be blocked, in a bid to avoid payment, or providers would shift to a fee-for-download model. According to World Bank figures, a 10% increase in broadband penetration leads to an annual economic growth gain of around a percent. Locally, SA wants to achieve 100% access by 2020.
Closing the door
Alison Gillwald, executive director at Research ICT Africa, says the proposals are anti-poor in implication. She points out that mobile operators have been successful in SA and more people are logging on with mobile devices.
However, the ETNO has proposed a transfer price regime, creating a sending party pays environment for when content is accessed. Gillwald says this would undermine the Internet peering arrangements that currently exist and on top of which Internet-based services, some of which are free, run.
"The concern with this is that it has the potential to create walled gardens for those able to pay a premium and potentially cut off those who could not afford to pay." This would include those who access games, but also those who look up health and education information for free, apart from the data costs, says Gillwald.
"Internet content providers might not be paying operators directly, but they are driving up data usage exponentially, massively driving traffic and revenues for the operators."
Gillwald adds that the African position is a bit more opaque and, as such, dangerous. "Through quite technical proposed amendments, it would essentially bring the wider content and communications service, in what is increasingly being referred to as the wider ICT ecosystem, under the purview of the ITR that have previously not been regulated and regarded as private economic activity."
Arguing for "fair compensation for carried traffic", such an amendment could bring a range of wholesale and retail price regulation, quality of service standards, carrier compensation, and even international financial support for universal service, says Gillwald.
She adds this could dramatically increase the costs of communication and place it out of the reach of the poor who have inventively found ways of accessing information over the last half a decade cross the globe.
Hands off
Ambassador Terry Kramer, who is heading up the US's delegation to the WCIT, says the conference should not be dealing with the Internet sector.
"That carries significant implications that could open the doors to things such as content censorship. It could also introduce payment models that we would be significantly concerned would reduce traffic."
Kramer says the US believes the current multi-stakeholder, liberalised model has been successful in promoting investment and rapid growth of international telecommunications and Internet services and applications around the world, including in SA. The US wants to extend the benefits of the Internet to the largest possible number of consumers, citizens and societies.