Ed-tech changing the role of the teacher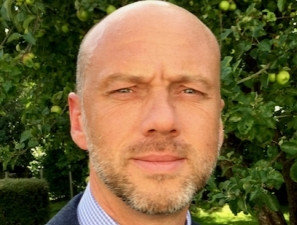 Technology has transformed the role of teachers from educators to facilitators.
This is according to Justin Reilly, CEO of ed-tech company, Mwabu, speaking at Eduweek 2017 this week. Discussing curriculum-aligned educational technology, Reilly pointed out while technology has a critical role to play in helping to build teaching capacity, it is by no means the golden ticket to success: it will simply be the mechanism for driving it.
"Over time, we will see much more automation taking place around the assessment of learners' work, exams, and intervention programmes and we will see boosting programmes for learners and teachers being placed at the centre of that process to make sure that individuals are progressing the way they should," he explained.
At the moment assessment reports end up being locked away into a cupboard instead of being automated and used to forecast how the pupil will perform in future, he noted.
"Through the use of innovative technology, schools can create intervention programmes and provide more digital material for children to use, either in the classroom or outside the classroom, while the teacher continues doing what she is expected to do. This will present a slightly more complex environment for teachers, because they will have to manage different streams of the teaching environment and still coordinate everything happening around them - that's how the role of a teacher will evolve in future."
While teachers play a critical role in the success of our classrooms, they are in many ways still learners themselves, he continued.
"Therefore a fully-fledged professional development programme can assist in identifying the needs of a teacher and then deliver them in a digital format. This can provide access to certain subject knowledge which teachers are struggling with," he explained.
While there are those who believe that technology will replace teachers over time, Reilly disagreed, adding that people learn from other people - not robots.
"Teaching demands a great deal more than simply standing in front of a group of children and speaking at them for five hours a day. It involves understanding the individual needs of those children so that they can develop into better learners. It also requires a complex understanding of the emotional state of the children in the classroom. These are aspects of learning which technology simply can't deliver," he pointed out.
Ultimately, the key will be to find a balance between the education environment that is overly saturated with technology and the one that avoids technology altogether, he advised.
"Very often education swings between these points - we need to find an effective equilibrium between the two. It's critical that we get this right. There are very few industries that will play a part in shaping Africa's future, but education is one of them," concluded Reilly.