E-toll review kicks off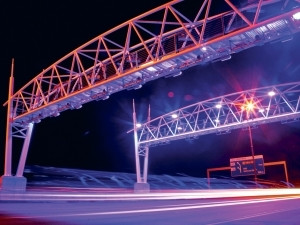 The e-tolls advisory panel, initiated by newly-appointed Gauteng premier David Makhura about two weeks ago, will comprise 15 experts, who will meet next week to kick off what could be up to a four-and-a-half month review.
Makhura unveiled 10 of the panel's members yesterday, saying another five would be announced in due course. The members are all professionals with expert knowledge in transport, law, the economy and environment. "The panel will take on a comprehensive assessment of the socio-economic impact of the introduction of the Gauteng Freeway Improvement Project, particularly the e-tolls," says Makhura.
The panel will invite the public to make proposals and submissions to incorporate into its findings, which will contribute to a final report that will be submitted to Makhura by the end of November.
The panel, which is made up of mostly academics, is expected to present a monthly report and will hold its first meeting next Thursday.
The panel includes professor Muxe Nkondo (chairman), Dr Patricia Hanekom (secretariat), advocate John Ngcebetsha, Dr Vuyo Mahlati, Dr Luci Abrahams, professor Fiona Tregenna, Dr Anna Mokgokong, Dr John Sampson, Lauretta Teffo and professor Chris Malikane.
PR 'stunt'
While the e-toll review has been widely welcomed, the Democratic Alliance (DA) has cried foul, saying it is nothing but a "public relations stunt".
DA parliamentary leader Mmusi Maimane says, because the e-tolls system is governed by national legislation, "the only body that is empowered to legitimately review the system and make pronouncements on its future, is Parliament, through the Portfolio Committee on Transport".
Makhura said in his State of the Province Address that the review process would involve national government, municipalities and all sectors of society.
Earlier this week, the DA called for a parliamentary review of the contentious system, which finally went live on 3 December last year, after weathering months of civil opposition and legal challenges.
Yesterday, Maimane questioned the silence of transport minister Dipuo Peters on the matter, calling on the department to support the call for a review of the system in Parliament. The SA National Roads Agency - the state-owned entity tasked with running the system - has also chosen to stay mum on the issue.
Makhura has urged motorists to continue paying for e-tolls while the review process is under way.