Vodacom wins LTE race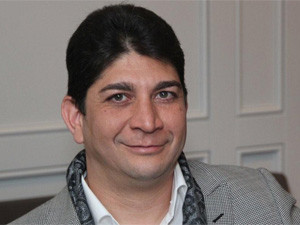 SA's largest cellphone operator has beaten its rivals to the punch by launching long-term evolution technology (LTE) on a commercial stage, while MTN, Cell C and 8ta are still running trials.
The group - which has around 50% of the local market - this morning said LTE has gone live on a commercial basis with 70 base stations. The group lit up 52 sites yesterday, and is aiming for 500 by year-end out of its total 9 000 base stations.
LTE is the next generation of cellphone technology and offers theoretical speeds of up to 100Mbps, which is far faster than what is currently available. Commonly referred to as 4G, the technology will allow calls to be made via voice over IP technology, although this will remain on 3G for now.
Higher speed and lower latency translate into a more stable user experience, with stutter-free video and almost instantaneous music and picture downloads. The technology enables next-generation HD video and voice services, real-time gaming via mobile, and businesses will benefit from the almost immediate access to files and information this technology brings.
Frontrunner
Vodacom CEO Shameel Joosub this morning said the LTE network was open for business in Johannesburg, and other cities would follow in the near future.
"It's great to claim another South African first for Vodacom with the launch of LTE services to the public, and it's even more pleasing that we've done this ahead of many other advanced economies around the world. South Africa has joined an exclusive club with the fastest connectivity the world has to offer."
The Global Mobile Suppliers Association's (GSA) Evolution to LTE update last week revealed 351 operators are investing in LTE - a figure that is 41% higher than a year ago. The report notes 105 operators have launched commercial LTE networks in 48 countries.
African countries included on the list of countries that have commercially launched LTE are Angola and Namibia. "Seventy operators have launched commercial LTE services in the past 12 months."
Joosub said: "Vodacom was the first network in SA to test LTE, more than two years ago, and since then we've been busy upgrading base stations and our fibre-optic transmission network in preparation for today."
Last month, Joosub said 4G would be launched in three cities by year-end as its network was already 75% LTE ready, with the rest of the base stations to be lit up next year. Ninety percent of its 3G base stations are currently 21.6Mbps-enabled, and almost 80% are 43.2Mbps-enabled.
The race is on
MTN expects to turn on LTE by the end of the year in Johannesburg, Pretoria and Durban. CTO Kanagaratnam Lambotharan said recently that Cape Town is also being looked at, but there are challenges with re-farming spectrum in the area.
MTN is re-farming some of its spectrum in the 1 800MHz band in order to roll out LTE, as no mobile operators have been granted spectrum in the bands that are desirable for LTE as yet.
MTN introduced a pilot LTE network in July last year, covering over 100 LTE sites in Sandton, Fourways, Centurion, Roodepoort and around OR Tambo International Airport.
Lambotharan said MTN plans to have between 400 and 500 LTE sites live by year-end, and 250 sites are ready to go.
Telkom's mobile arm, 8ta, has been testing LTE for about a year and is now ready to offer the technology to selected members of the public - for free and on a limited-period trial basis - in Gauteng between November and the end of March next year.
8ta said this month it had "reached a critical milestone" in its plans to deliver the next generation of mobile technology to South Africans. "[8ta extends] an invitation to qualifying customers to partake in a free LTE trial."
SA's third entrant in the mobile space, Cell C, will be rolling out LTE towers in select areas over the next few months, covering areas where there is fibre to the base station. CEO Alan Knott-Craig Snr has said there are constraints to rolling out the technology, as there are limited handsets and there is a lack of fibre for backhaul.
"We will make further announcements about our LTE roll-out plans in the coming weeks," Knott-Craig said earlier this week.
Constraints
Local operators, which have been hanging on for the Department of Communications to release much-needed spectrum in the high-demand 800MHz and 2.6GHz ranges, have been running trials in the less suitable 1 800MHz band.
Joosub said Vodacom will roll out LTE services using existing spectrum. "To unlock the full potential of this technology and transform connectivity in SA, we still need additional spectrum to be released by ICASA."
Vodacom is re-farming its 1 800 MHz spectrum, which requires a balancing act so that existing customers are not disadvantaged, said Joosub. LTE is set to be launched in Johannesburg, then Pretoria and Durban, with Capetonians having to wait a while longer as more network upgrading is required in the Mother City.
Another issue is the availability of devices for consumers. Joosub says although devices for end-users are in short supply globally, the group is confident it can tap into parent company Vodafone's purchasing power to provide the best possible selection in stores in the very near future.
Richard Hurst, research analyst at Ovum, said the immediate effects of Vodacom's LTE launch are nebulous, in that SA's mobile operators have a number of challenges they need to consider at this stage.
For one thing, said Hurst, LTE technology has not been designed for voice, which means migration to voice over LTE will present quality challenges. "Secondly, pricing models in terms of data are as yet untested, and so most mobile operators are currently pricing this the same as they would 3G services."
Hurst added another facet that is emerging in the wake of imminent LTE is that the ecosystem for terminals and end-user devices has not developed fully as yet in SA. "If we do get devices in the market, they are likely to be priced more towards the high-end market."
Ultimately, Hurst said he believes the widespread hype that has been generated around LTE will be similar to that which abounded during the 3G build-up around the start of the millennium. "I think we will see a similar pattern as with 3G, but over a shorter period of time."
Contract customers with LTE-capable devices can activate the service from today by calling 111 or visiting any Vodacom shop, as long as they have a 64k or 128k SIM card. LTE-capable devices will be on sale in selected Vodacom outlets before the end of October, with priority going to existing Vodacom customers.
Additional reporting by Tallulah Habib, from the MyBroadband Conference