Microsoft-GitHub acquisition speculation confirmed
Is the fox about to gain control of the hen house?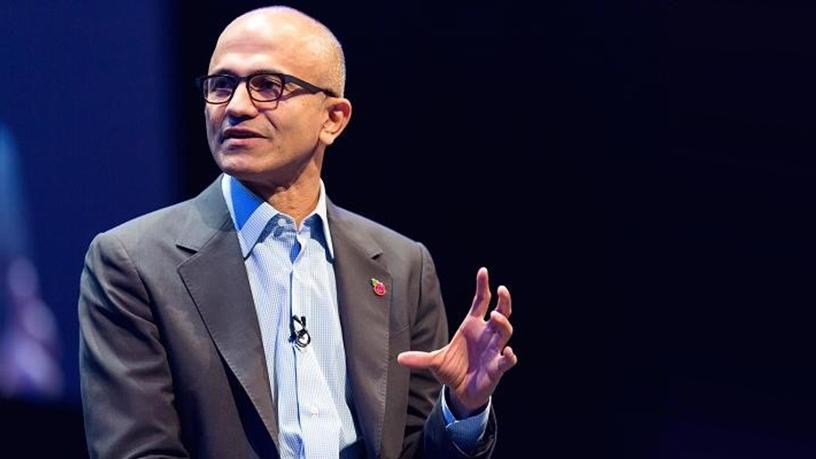 Microsoft has confirmed it is to acquire GitHub, the world's largest repository of open source code and an essential tool for open source software coders. GitHub is also a social network of sorts for developers.
"Microsoft is a developer-first company, and by joining forces with GitHub, we strengthen our commitment to developer freedom, openness and innovation," said Satya Nadella, CEO of Microsoft, in a statement.
"We recognise the community responsibility we take on with this agreement and will do our best work to empower every developer to build, innovate and solve the world's most pressing challenges."

According to the statement, Microsoft will acquire GitHub for $7.5 billion in Microsoft stock. Subject to customary closing conditions and completion of regulatory review, the acquisition is expected to close by the end of the calendar year.

GitHub, which hosts 27 million software developers working on 80 million repositories of code, has been in a state of uncertainty following the resignation of its CEO, and one of the company's co-founders, Chris Wanstrath, last August.
The company has reportedly been battling financially. Now Microsoft Corporate VP Nat Friedman, founder of Xamarin and an open source veteran, will assume the role of GitHub CEO. Wanstrath will become a Microsoft technical fellow, reporting to executive VP Scott Guthrie, to work on strategic software initiatives.
Karl Fischer, consultant at South Africa's Obsidian Systems, welcomes the news of the acquisition.
"It's great news! It legitimises that software is changing the world and that more people are investing in making software better," he said.
"At its heart, GitHub relies on Git, the open source software versioning tool. It's such a huge investment in a business derived from open source that other businesses should realise that building on and with open source is 100% feasible and profitable. Our friends at Microsoft understand the importance of software since their entire business is built on it. We wish them more openess in the future."
In the official statement released by Microsoft, GitHub's Wanstrath said: "I'm extremely proud of what GitHub and our community have accomplished over the past decade, and I can't wait to see what lies ahead. The future of software development is bright, and I'm thrilled to be joining forces with Microsoft to help make it a reality.
"Their focus on developers lines up perfectly with our own, and their scale, tools and global cloud will play a huge role in making GitHub even more valuable for developers everywhere."
MIxed reactions
Earlier today, the Twitter-sphere, blog-sphere and general tech news sites were all agog with speculation that Microsoft, once the arch-enemy of the open source movement, was about to acquire GitHub, and the reaction was decidedly mixed.
Speculation started on Friday when Business Insider reported that talks had been taking place between the companies. Quoting unnamed sources, the report noted the companies had been having on-again-off-again talks for some years, but that these had become "more serious" in recent weeks.
Also on Friday, CNBC reported that talks between the companies had touched on discussions around a possible investment or outright acquisition, but it was unclear whether the talks were still ongoing. An unnamed source was quoted as saying Microsoft was unwilling to pay the price GitHub was asking for a full acquisition.
Then on Sunday, business and financial news organisation Bloomberg, quoting yet more unnamed sources "familiar with the matter", reported that the deal had apparently been struck and the details would likely be announced on Monday (today). The Internet went wild as neither Microsoft nor GitHub issued comment or a statement about the speculation over the weekend.
Nevertheless, there was little doubt in the minds of open source industry watchers that the announcement is just a formality; for most, the deal is done. And opinions on the matter vary widely.
On the one hand, there's a commonly expressed fear that Microsoft's acquisition of GitHub would give the giant software company full access to the millions of private projects that companies and developers are currently hosting through GitHub's premium service.
There were dozens of negative comments, similar to this one: "MS simply can't be trusted the way a neutral entity like GitHub can. Would Google host code here?"
An information poll run on a popular tech Web site which asked whether its readers would continue to use GitHub if speculation about its sale to Microsoft was correct, produced an unequivocal response: more than two-thirds of respondents said they would move their code repositories to a different service; the rest said they would stay with GitHub.
Those two-thirds, and many other members of the open source community, appear to have long memories and are not yet prepared to forgive Microsoft for its highly critical stance regarding open source in the early 2000s. At that time, the open source movement was a direct threat to Microsoft's business model.
However, a great deal has changed since then. Not only is Microsoft under current CEO Nadella supportive of many flavours of Linux, it uses open source models on some of its major cloud and other products. In fact, Microsoft is now one of the largest contributors to GitHub.