BPM within reach of SMEs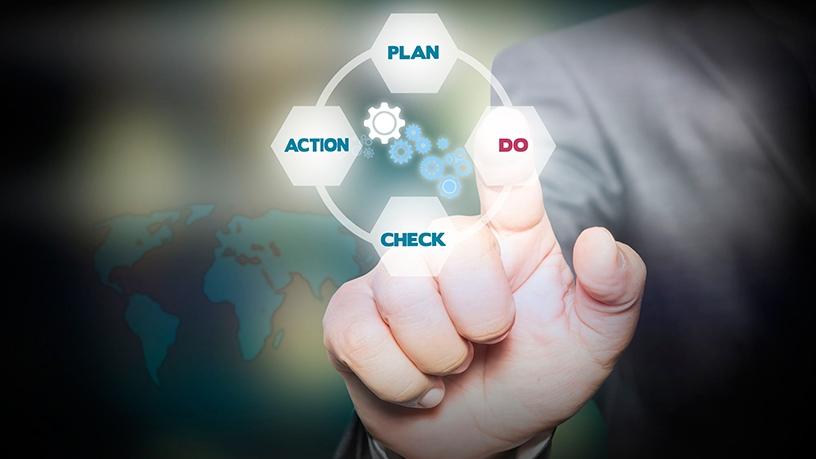 Implementing business process management (BPM) is both complex and expensive, and as such is way beyond the budget and capabilities of small and medium enterprises. Right?
Wrong!
According to Deon van Niekerk, director at systems integration and business process specialists, Ovations, many SMEs already have some of the capability of BPM systems in place within their organisations, they just don't know how to exploit it.
"Because business process management systems are usually geared to the needs of larger enterprises, many small businesses presume that they have no option but to continue using the manual processes they have always done," he added.
"However, many popular business software tools used by SMEs such as Microsoft Dynamics and SAP BusinessOne for their financials; and Atlassian for issue tracking, have built-in process delivery and automation capabilities. Even Office 365, which places everyday business functionality such as mail and documents in the cloud, offers basic BPM and workflow automation capability.
"SMEs therefore need to figure out what software they currently have and whether it has BPM and workflow capabilities that can be leveraged to at least make your life easier."
Cloud-based productivity
Very often, these capabilities are not obvious. For example, individuals within a firm might each work on Excel spreadsheets on their laptops. Obtaining a consolidated view of all the data in these spreadsheets is done manually, which is a time-consuming, labour intensive task that is prone to human error creeping in. However, by using the capabilities of cloud-based productivity suites, the consolidation of the spreadsheets can take place automatically in the cloud, without compromising the integrity of the individual spreadsheets.
Rajeev Mishra, Ovations' Process Engineering Lead said few SME owners had an end-to-end view of their businesses, a BPM view. This was usually because they were either rowing very fast and didn't have time to think about processes; or because they were struggling and were focused purely on survival.
"So things fall through the cracks. How many SMEs actually know how many invoices they will have to generate this month, or worse, how many invoices aren't generated because no one is paying close attention, relying on a manual process," he explained.
He recommended that small business owners take time to step back and find out exactly what is happening in the business. This would make it possible to quickly identify where the problems lie. These problems are very often process problems.
"If you are not sure how to go about it, BPM consultants can assist. Regard this as an investment in your business's future because if you are not continuously improving, and you can be sure that your competitors are, you are heading for disaster," Mishra concluded.