Virtualisation horizon is fast-approaching
The factors accelerating network virtualisation are crystallising and companies need to get into gear.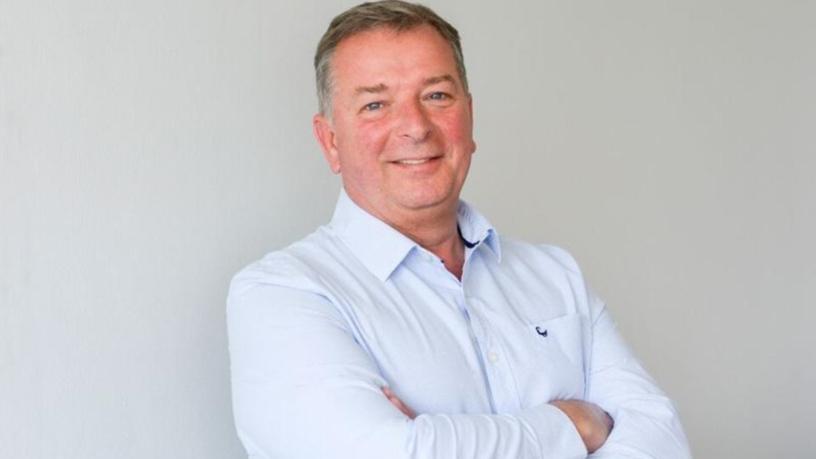 Those with long histories in the IT industry will surely recall the wave of networking innovation fuelled by the emerging Internet age that occurred some two decades ago.
Since then, the rate at which innovations appear on the horizon has plateaued. But the times they are a-changin' as Bob Dylan once acknowledged. Innovation, this time in the form of virtualisation, has signalled a new dawn for the networking sector of the IT industry.
Virtualisation combines software and hardware resources into a single entity: a virtual network. It is a network that is decoupled from and running independently on top of a physical network in a hypervisor. (A hypervisor is computer software, firmware or hardware that creates and runs virtual machines.)
The virtual network appears similar to a real, dedicated network, but it is in fact created by shared technologies, not dedicated devices.
As we know, networking is multifaceted, associated with many functions ranging from those delivered by WiFi and network cards in an operating system to firewalls, routers, switches, traffic management, load balancers and much more.
In addition to the virtualisation of a network's many functions, virtualisation involves the complex process of platform virtualisation with resource virtualisation. This allows network resources to be managed and deployed as logical services, not physical resources.
The process enables organisations to improve efficiencies, enhance agilities and cut both capital and operating costs. There are also security benefits linked to virtualisation technologies.
Innovation, this time in the form of virtualisation, has signalled a new dawn for the networking sector of the IT industry.
Because the concept is so complex, the industry has had to wait until hardware and supporting technologies evolved sufficiently to realise developers' objectives.
This time horizon is fast approaching and the factors accelerating network virtualisation are crystallising. You better start swimmin' or you'll sink like a stone, as Dylan warned.
Perhaps unsurprisingly, Google, Facebook and Amazon Web Services have given us an insight into the future by building their own virtualised networking solutions based on commodity infrastructures and software-driven networking. They have paved the way for the transformation of an entire industry moving towards agility, self-service, automation and web-scale.
And they have demonstrated that network virtualisation can be successfully achieved, on a massive scale, while still delivering the necessary performance through software-driven network services and commodity hardware.
It's now clear that virtualisation technologies make it possible to run fully-automated network services with a high degree of performance and predictable latency. More importantly, a virtualised solution is typically more scalable and cost-effective than any traditional option.
Other than the Google, Facebook and Amazon beacons, there are other indicators of the emergence and general acceptance of virtualisation technologies. One of them is the increasing pervasive concept of zero-touch networking. It requires no human interaction to perform the everyday activities of a commercial, self-sustaining network.
Zero-touch networks feature end-to-end network programmability with application programming interfaces (APIs) for service deployments and the full automation of life-cycle processes. Data-driven decision-making and artificial intelligence are critical components of this design.
Built using the cloud infrastructure, zero-touch networks also rely on Network Function Virtualisation (NFV) technology which virtualises entire classes of network node functions into building blocks that connect to create communication services. NVF supports the current 5G revolution bringing increased bandwidth, capacity and expansion capabilities to tomorrow's networks.
Another clear indicator of the emergence of sophisticated virtualisation technologies comes in the form of the software-defined WAN (SD-WAN), described as one of the more disruptive influences on current network development. It is also seen as the best path to the virtualised networks of the future.
This is because it replaces the traditional adaptive model of route management in both switches and routers with open, centrally managed forwarding via white-box hardware or software switches and routers.
It can be expected that SD-WAN will, over the next 10 to 15 years, facilitate growing changes in networks; changes that will define how networks are matched to future consumer and business services.
Significantly, SD-WAN opens the door for infrastructure to change by adopting NFV. Could NFV, as a virtual network driver, be responsible for major shifts in how network operators build their infrastructures as they search for new services models to generate new revenue streams?
As Dylan said, the present now will later be past. The order is rapidly fadin'. Expect SD-WAN technologies to change the current order and take the networking industry over the horizon to a future in which viable virtualised networks are deployed by enterprises, network operators and managed services providers alike.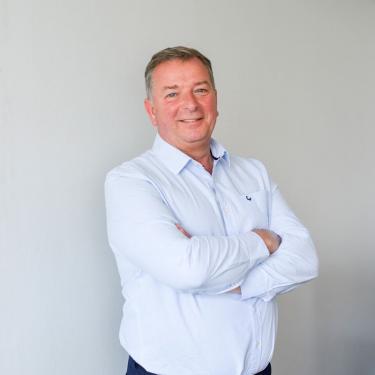 Director, Duxbury Networking.

Paul Stuttard is a director of specialist distributor Duxbury Networking. Currently Cape-based, he has been with the company for 29 years and has extensive experience in the IT industry, particularly within the value-added distribution arena. His focus is on the formulation of future-oriented network optimisation strategies and business development objectives in collaboration with resellers and end-users in Southern Africa.